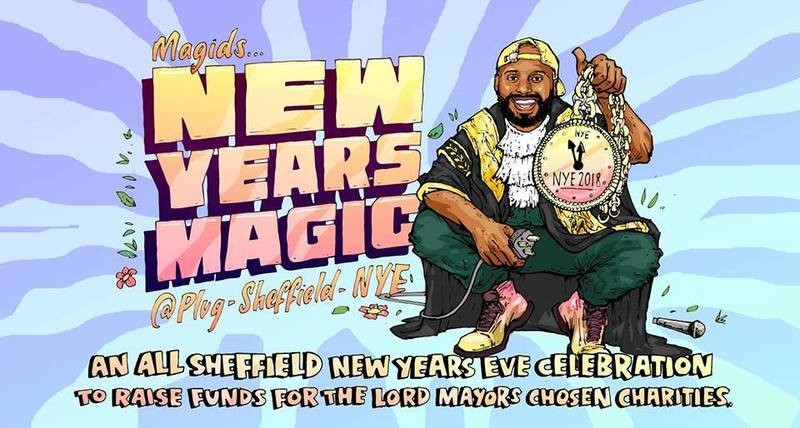 Magic Magid presents New Years Magic at Plug
21 December 2018
[UPDATE: DECEMBER 28th]
Unfortunately, due to unforeseen circumstances our New Years Eve event with the Lord Mayor has been cancelled. Apologies for any inconvenience this may have caused and that this announcement has come so late. For any enquiries about refunds, please contact us through info@ticketsforgood.co.uk and we will process them as soon as possible //
Sheffield's adored Lord Mayor and viral sensation - Magic Magid - is throwing a special NYE party this year in celebration of all things Steel City. Personally curated and hosted by the man himself, the event at The Plug will showcase some of the finest music and culture to emerge from within the city's famous seven hills. Highlights of the eclectic music programme include a set by Bleep techno pioneer Winston Hazel as well as a performance by rising MC Otis Mensah, recently appointed as Sheffield's first Poet Laureate. See below for the lineup in full.  
In addition to the wealth of music on offer, the event holds extra significance as all profits from the night are to be donated to a number of important local charities, hand-picked by Magid. These are Sheffield Flourish, Sheffield Women's Counseling and Therapy Service (SWCTS) and Unity Gym Project.
Sheffield Flourish is a mental health support network, who run an online platform sharing "honest, hopeful and inspiring stories of mental health in Sheffield". By providing this platform, and actively involving local communities, the charity aims to break down stigma whilst giving a voice to local knowledge and insights. People with lived experiences of mental health difficulties are involved at every level of the organisation, from board members to staff and volunteers, ensuring their service is strongly rooted to the people they help.
SWCTS provide free, confidential counselling and therapy services for women in Sheffield who have experienced abuse or trauma. Established more than 20 years ago, the charity has developed into a key part of the city's mental health services, providing crucial and complementary alternatives to that of the NHS. They especially encourage their use by women who, for whatever reason, have found it difficult to access other services.
And finally to the Unity Gym Project, which is also Tickets For Good's Charity of the Month for November and December, nominated by Magic Majid. The gym, located in the inner city ward of Broomhall, aims to promote health and wellbeing whilst providing a supportive place for young people - attendees can access mentoring and advice as well as enjoy Youth clubs and trips.
So there you go, if you want to support these great initiatives and have a blast whilst doing so, head to our site to pick up tickets. We are donating 50% of ticket booking fees and any additional donations at the checkout.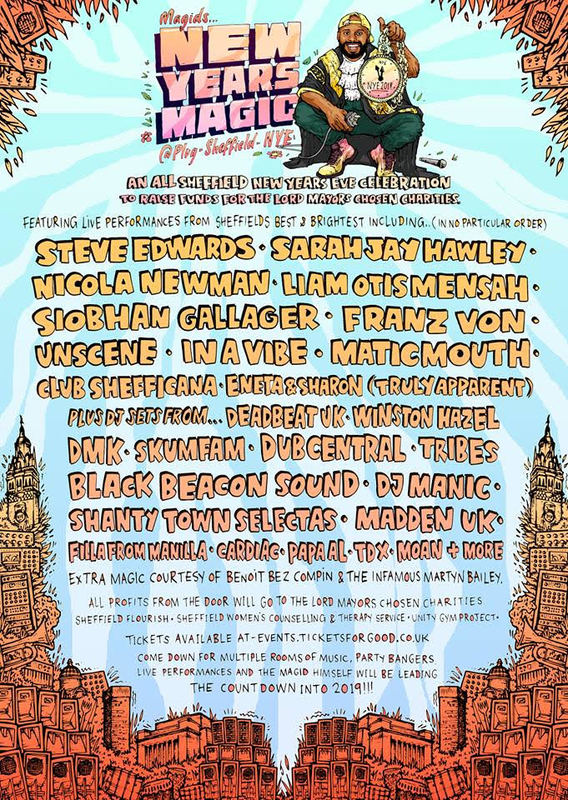 ---
Share
Recent posts