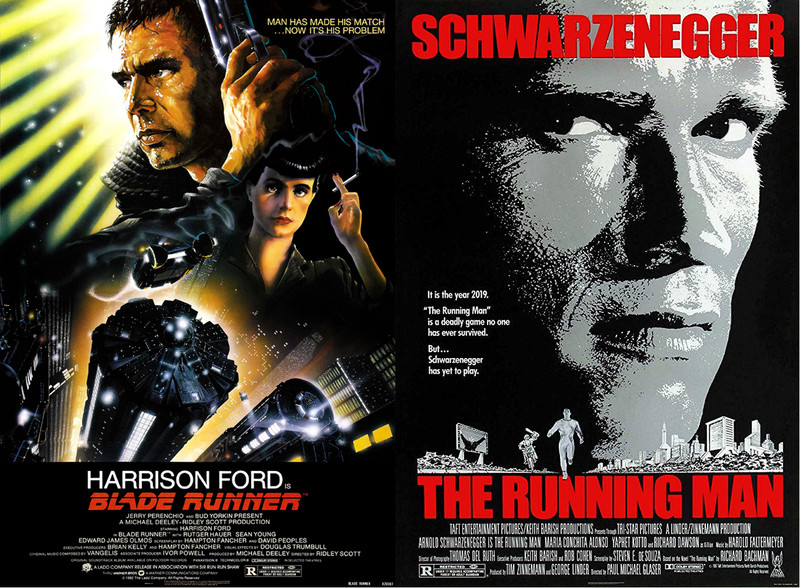 Blade Runner & The Running Man double-bill screening at the Abbeydale Picture House
20 October 2019
Each set in 2019, dystopian blockbusters Blade Runner (1982), and The Running Man (1987) will be shown as part of a sci-fi double-bill taking place at Sheffield's historic Abbeydale Picture House on Saturday, November 2nd.
Kicking-off proceedings at 7 pm is fan-favourite and one of the most influential Sci-Fi films of all time: Ridley Scott's Blade Runner. Set in 21st-Century Los Angeles, Detective Rick Deckard (Harrison Ford) is tasked with hunting down and eliminating the genetically engineered humanoid 'replicants' all while tracking down a group who escaped from an off-world colony to Earth. Both visually spectacular and stylish, Blade Runner continues to captivate audiences as it remains one of cinema's most powerful and enduring films.
Later in the evening sees Paul Michael Glaser's iconic feature film The Running Man screened. A game of life and death, criminals are given the chance to be pardoned by the state in return for surviving ruthless killers in a large arena. In a world obsessed with reality TV, where politics and entertainment are intertwined, The Running Man follows the wrongfully convicted Ben Richards (Schwarzenegger) as he attempts to evade death from the brutal 'stalkers' and confront those that put him in the system.
What better location for the night than the Grade II listed 1920's cinema Abbeydale Picture House? With doors open at 6 pm, Blade Runner starting at 7 pm and The Running Man at 9:30 pm, make sure to get your tickets for the double-bill screening, now available through Tickets for Good.
BUY TICKETS
---
Share
Recent posts