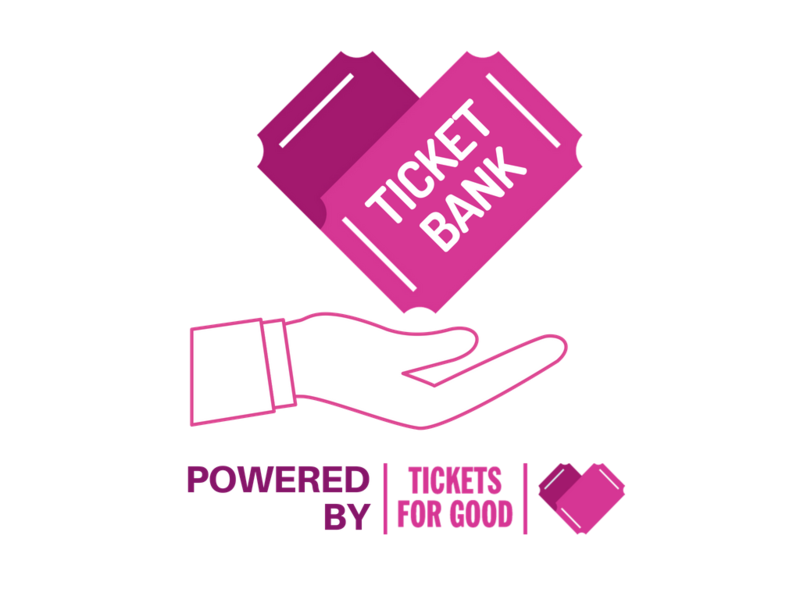 Our Ticket Bank!
14 February 2019
Imagine not being able to attend an event. Imagine never attending an event.
What if we could change that?

The Ticket Bank is running under the aegis of Tickets for Good Foundation and its main aim is democratising events and making mass participation possible!

Our mission is to provide inclusive cultural experiences to the socially excluded.
This is achieved by providing tickets to individuals who suffer from a combination of linked problems such as unemployment, poor skills, low incomes, poor housing, high crime environments, bad health or family breakdown so that they too can experience the deeply enriching benefits that participation in the cultural arts can bring.

Τhe Ticket Bank operates with three primary objectives:
-Support the improvement of health and well-being in disadvantaged and marginalised groups by reducing loneliness
-Increase social mobility, inclusion and community cohesion
- Increase cultural participation by creating additional equality in events access and social value

The procedure that is followed so the ticket will successfully arrive to its beneficiary can be summed up in 4 simple steps:
1. A ticket is donated to The Ticket Bank by an event organiser or ticket holder.
2. The ticket is held by The Ticket Bank for charities to apply for it.
3. The ticket is allocated to the chosen charity.
4. The charity transfers the ticket to a beneficiary, for them to attend the event.

The Ticket Bank program - awarded a Big Lottery Fund grant earlier this year through our Tickets for Good Foundation - has already donated 500+ tickets in partnership with 100 charities; breaking barriers to entry for marginalised groups of event goers across the UK. Supporting people to attend events that would never normally get the opportunity! Our network is growing, as our charity partners are increasing. Joining forces we can help attendees overcome multiple obstacles and create a socially inclusive society for everyone!                

Watch the animated video below that demonstrates how The Ticket Bank works!
---
Share
Recent posts