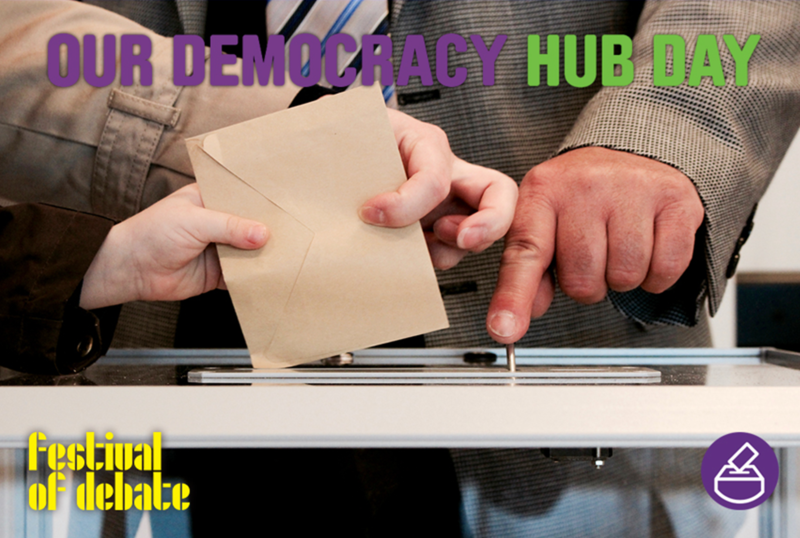 Festival of Debate - Our Democracy Hub Day
20 April 2019
This year's city-wide Festival of Debate is set to host a Hub Day on the 27th April dedicated to exploring issues surrounding our democracy and the voices that are left unheard by our political system.

The event, hosted at The Circle on Rockingham Lane, will include a number of workshops and panel discussions engaging with these voices and exploring the mechanisms that can enable them to speak to power effectively. The suggested donation for the day's events is £5, with tickets for the evening's proceedings on sale for £5/£4.

Groups set to host workshops include Sheffield's Trade Union Congress branch, who will aim to address the role of trade unions in aiding workers with struggles involving modern employment. ACORN Sheffield will also host a workshop on the housing union's highly effective, sometimes controversial, use of direct action against landlords and letting agents. Other issues targeted during the discussions will include disability, transport poverty and the gender pay gap.

The daytime events will be brought to a close with a panel discussion with councillors and local campaigners who will examine the new forms of local democracy that are emerging. 

The detailed programme of OUR DEMOCRACY HUB DAY:
1:30-2:15PM WORKSHOP | WHAT DOES 21st CENTURY WORKPLACE DEMOCRACY LOOK LIKE?
1:30-2:15PM WORKSHOP | DISABILITY AND DEMOCRACY IN HEALTHCARE
1:30-2:15PM WORKSHOP | BLACK HISTORY MONTH FOR DUMMIES, WHITE TEACHERS & EVERYBODY ELSE
2:30-3:15PM WORKSHOP | A 'FREE PRESS' IS A CORNERSTONE OF DEMOCRACY, BUT HOW CAN IT BE FREE IF IT ISN'T AVAILABLE TO ALL?
2:30-3:15PM WORKSHOP | DIRECT ACTION GETS THE GOODS: HOW TO TAKE ON YOUR LANDLORD AND WIN
2:30-3:15PM WORKSHOP | TRANSPORT POVERTY
3:30-4:45PM WORKSHOP | REBOOTING POLITICS
3:30-4:45PM TALK | THE GENDER PAY GAP: ONE YEAR ON
5-6:45PM PANEL | RADICAL NEIGHBOURHOODS: HOW IS LOCAL DEMOCRACY CHANGING?

Full programme of the Festival available here.
BUY TICKETS
---
Share
Recent posts