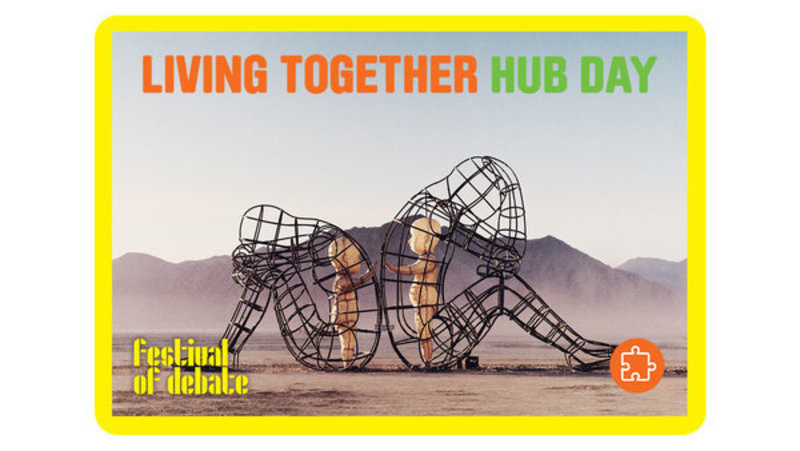 Festival of Debate - LIVING TOGETHER HUB DAY
21 May 2019
Festival of Debate 2019 is (unfortunately) coming to an end. Over 60 events hosted aiming to raise conversation, controversy, hope and mostly debate!

The closing act for this year, Living Together Hub Day on 1st of June, seeks to explore new ways that we can live and work together. The full day explores a range of issues facilitated by a series of short sessions by groups such as Disability Sheffield, Roundabout, South Yorkshire Housing Association and Amnesty International, before coming together for a Question Time-style event featuring the former Lord Mayor Majid Majid, Ash Sarkar (Novara Media) and Adam Ramsay (openDemocracy). The events will be held in the Millennium Gallery. The suggested donation for the day events is £5 and £8/£6 for the Festival of Debate does Question Time
 
The day's agenda includes:

DISABILITY SHEFFIELD'S INDEPENDENCE CAFÉ | 1-2PM |
Participants will choose and discuss three items from the café menu: Independent Living, Social Inclusion, Choice & Control, then write to elected representatives with key findings from the discussions in relation to social care and how it fits with the United Nations Convention on the Rights of Disabled People.

HOW CAN WE BUILD THE KIND OF DEMOCRACY THAT EMPOWERS US TO MAKE CONNECTIONS? | 1-2PM |
openDemocracy editor and journalist Adam Ramsay will run a session based on his pamphlet, Trying to milk a vulture: If we want economic justice, we need a democratic revolution, about how to build the kind of democracy that empowers us to make connections and nurture egalitarian and flourishing communities.

COOPERATION AND COLLECTIVE DECISION MAKING | 2:15-3PM |
The Principle 5 Co-operative Resource Centre believes that cooperation is what the world needs. Representatives from the growing range of cooperatives in this region invite you to discuss how and why they do it - and what exactly it's like to be running a co-op.

SENTENCED TO DEATH: CAMPAIGNING AGAINST THE DEATH PENALTY | 2:15-3PM |
Amnesty International firmly believes that no one - including any government - has the right to take away someone else's life. It is launching a specific network to focus on abolishing the death penalty. Amnesty International will give a talk on the death penalty around the world, with opportunities to take action and support the campaign.
 
RESPONDING TO HATE CRIME IN PUBLIC SPACES | 3:15-4:30PM |
Hate crime in public spaces happens. How do we react? What do we say? Did we get it right? Join Who is Your Neighbour for an interactive workshop and leave with some shared experiences of different responses to hate crime.

SOMALILAND: PAST, PRESENT AND FUTURE | 3:15-4:30PM |
Join Green Party Cllr. Kaltum Rivers and a representative of the Somaliland Mission in the UK to hear how self-declared independent state Somaliland is functioning effectively as a state and how its future might look. Chaired by Natalie Bennett from Sheffield Green Party.

STARTING A CONVERSATION ABOUT HOMELESSNESS | 3:15-4:30PM |
South Yorkshire Housing Association host an interactive event, including a film screening, to encourage conversations about ending homelessness in the Sheffield area.

WHY ARE THERE SO MANY PEOPLE SLEEPING ROUGH IN SHEFFIELD? | 4:45-6PM |
Official figures report that 26 people sleep out in Sheffield on any given night. Are these figures accurate? Who are these 26 people? What is being done to help them? Can we ever get to the point where nobody has to sleep out in our city? Can you be part of the solution? Session in association with Roundabout.

FESTIVAL OF DEBATE DOES QUESTION TIME | 7-8:30PM |  £8/£6
To close the Festival of Debate we'll be holding a Question Timestyle event, featuring a variety of leading political figures and commentators, answering direct questions from the audience. Speakers include the former Lord Mayor Majid Majid, Novara Media's Ash Sarkar and openDemocracy editor and journalist Adam Ramsay.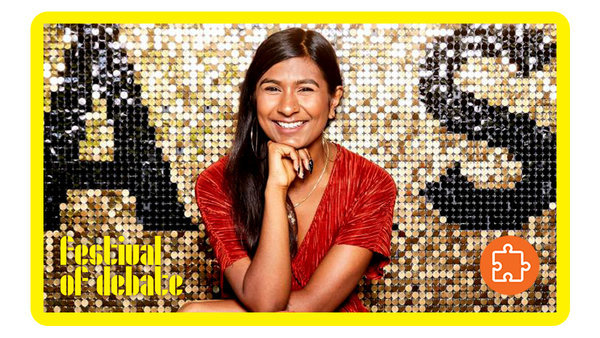 Book your place now for the day events here: bit.ly/2WYAFsG
Festival of Debate does Question Time: bit.ly/2JOYejU
 
BUY TICKETS
---
Share
Recent posts