Migration Matters Festival 2019: A Whistle-stop Tour
29 May 2019
Channeling Sheffield's history as the UK's first city of sanctuary, Migration Matters festival is a yearly celebration of the contributions, cultures and communities of migrants and refugees.
The festival sheds a much-needed light on how Sheffield's history has been forged by the generations of interwoven cultures that have made the steel city their home.

This year's eight day programme features names big and small, and explores migration in a multitude of different ways, including theatre, film, comedy and more.
Here are our picks from this year's festival schedule..

Body Control @DINA, 15th June

Part of a wider attempt to explore the intersectional implications of migration, Body Control will take place at DINA on Saturday 15 June. The event will interrogate how the borders of our bodies are disciplined and how our bodies are disciplined at borders. Live queer migrant art, performance and music will be followed by a DJ set from Club Rush, Sheffield's homegrown queer rave.
Club Rush have garnered a reputation for keeping the flame of queer hedonism alive in the north and are regarded to be one of the steel city's best kept secrets, so don't miss out!

Lowkey @APH, 20th June

British Iraqi rapper and acclaimed activist Lowkey will perform songs from his latest album at the Abbeydale Picture House on Thursday 20 June. The rapper, who became known after he released a series of mixtapes before reaching 18, has become known for his outspoken views and radical politics. Soundtrack to the Struggle 2, released earlier this year, is the sequel to Lowkey's critically acclaimed 2011 album, which has become known as one of the greatest political hip-hop albums produced by the UK hip-hop scene. The performance will be followed by a live talk on music, politics and global justice.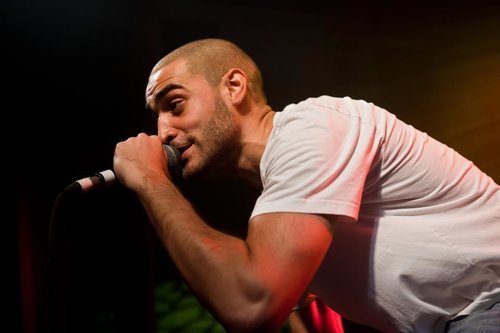 Seyed Ali Jaberi & The Handle Ensemble @APH, 19th June
Seyed Ali Jabari will bring his masterful approach to the Tanbour to Abbeydale Picture House on Wednseday 19th June, for what will be the latest stop on a global tour showcasing his signature brand of traditional Sufi music. Accompanying him on the night will be distinguished Iranian singer Shahram Nazeri, as well as Ethio-roots music from Haymonot Tesfa, whose live show takes inspiration from the ancient landscapes of Ethiopia. 
Annie George's "Home Is Not The Place" @ Theatre Deli, 21st June
Drawn from family memories and performed with music and projections, Theatre Deli will host Annie George's 'Home is Not the Place' on Friday 21 June. The award-winning writer will trace the lost histories of her heritage, telling the remarkable story of her grandfather, Keralan poet PM John. George will contrast her ancestor's story, which takes place shortly before Indian independence, with her own, as an immigrant in the UK. The production will consider how place, space and experience shape us all in an intimate story of personal and political independence.
Benjamin Zephaniah & the Revolutionary Minds @ The Leadmill, 21st June
British writer, dub poet and rastafarian Benjamin Zephaniah will play at the Leadmill on 21 June. He was included on the Times' list of Britain's best post-war writers, and is widely considered to be among Britain's greatest wordsmiths. Aided by backing band the Revolutionary Minds, the performance will coincide with a re-issue of Zephaniah's 2017 album of the same name. Although lesser-known for his musical exploits, Zephaniah's dub-reggae soundscapes are no less fervent than his written work. This performance is an opportunity to experience his innovative talent in full force and view the issues faced by our global society through a true poet's eyes. Supporting Zephaniah will be Otis Mensah, Sheffield's poet laureate and homegrown storyteller-rapper.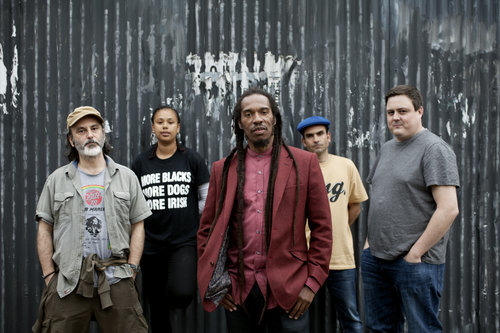 BUY TICKETS
---
Share
Recent posts