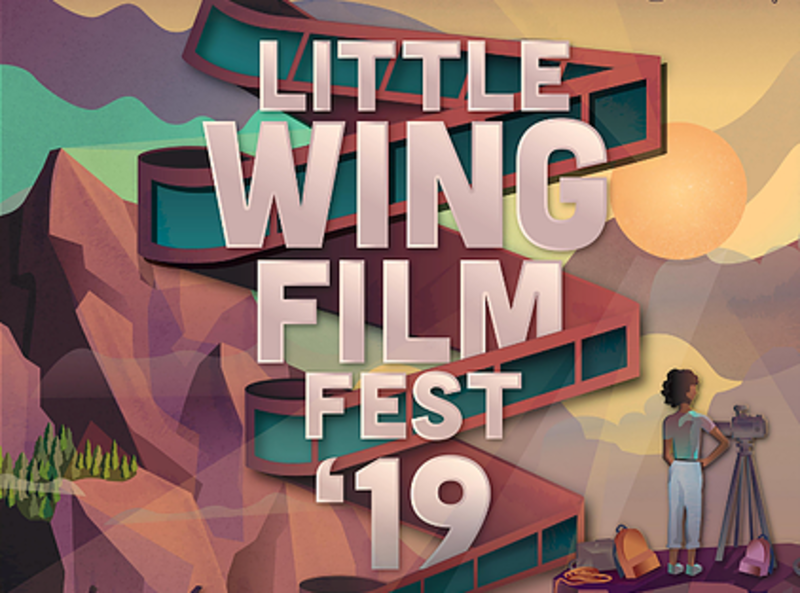 Little Wing Film Festival returns to London for 2019
18 September 2019
Established three years ago, the Little Wing Film Festival is back from the 20th-22nd of September 2019 at Mirth, Marvel & Maud in London. Founded as a movement focused on fairly compensating young filmmakers for their efforts, the event now finds itself offering film graduates, students and first-time videographers exposure and experience.
"We want to create events and opportunities that shift us towards a future in film that we'd like to see for ourselves and encourage around us - a future that is inclusive, where opportunities aren't just reserved for those who can afford to work unpaid, and where talent isn't disadvantaged because it's new."
Run for young people, by young people - Little Wing Film Festival have carefully selected several shorts, features, animations and documentaries all with the chance of winning some of the prizes on offer. Over the past two years the team behind Little Wing has given away £8,000 worth of money and prizes to fledgling directors, with this years' awards including partnership programmes and mentorship within the BBC.
Equalising opportunities, Little Wing Film Festival allows film goers to join workshops, Q&As and panels with the likes of BAFTA-winning actor Jamie Robson, award-winning writer and director Peter Marsden and the MET Film School. This sort of progressive attitude demonstrated by the festival organisers could be the key to giving vital experience to young filmmakers.
"We want the festival itself to be a rewarding experience, not only for filmmakers who have submitted but for those who are attending as well. If you're in London and attending, the weekend itself will consist of networking opportunities and a workshop headed by industry leaders in film-making and festival consultancy"
Tickets and details of the programme below. Check Little Wing website for more information.
Profits from the ticketing booking fees are directed to our Ticket Bank project, which supports marginalised groups access art and cultural events.
Are you a charity or community group interested in receiving Little Wing Film Festival for your beneficiaries? LWFF has kindly donated some tickets to Ticket bank for this year edition to be accessed by charities and social projects and redistributed. Register today with The Ticket Bank!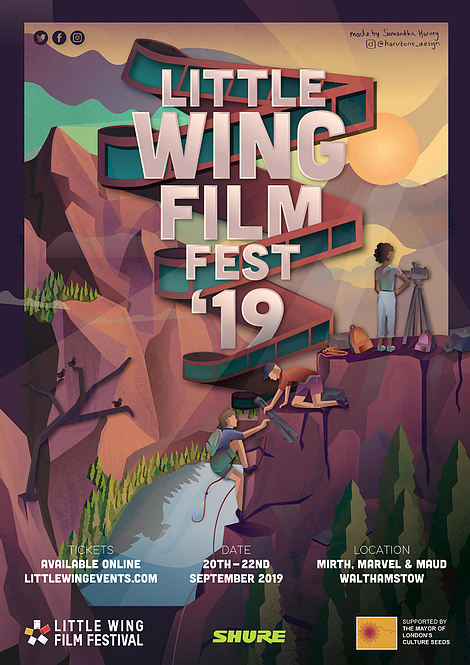 September 20th
Opening Night // Tickets
The Connection UK - 15 minutes - Director Heidi Jones
Kim USA - 7 minutes - Director Madeline Landry
Tracks UK - 15 minutes - Director Rosie Day
A Queer City UK - 8 minutes - Director George Hellings
The Audition UK- 15 minutes - Director Kit Loyd
Cross UK - 10 minutes - Director Gillian Harker
Hollywood Is In Her Head France - 14 minutes - Director Lou Cheruy Zidi
September 21st
Society on Screen + Q&A // Tickets
Hedgehog UK –  11 minutes –  Director Edward Bulmer
Hidden Homelessness UK –  14 minutes –  Director J. Leggat and G. Cubin
Bleed the Floor UK –  10 minutes –  Director Max Tobin and Ed Whyte
The Sofa Surfer UK –  7 minutes –  Director Corey Smith
Ripples Canada – 6 minutes –  Director Christina Borgs
Holy Jail USA/Norway –  11 minutes – Director Maria Lavelle
Surf Mermaid Australia –  13 minutes – Director Charlotte Rowson
Women. + Q&A // Tickets
Troubled Waters UK –  13 minutes – Director Gemma Norton
Glass Ceiling UK – 3 minutes – Director Alice Lambert
Clementines UK – 19 minutes – Director Laurie Barraclough
In Our Skin UK – 4 minutes – Director Rosa Beiroa
Black Girl Poem USA – 3 minutes – Director Daryl Bright
Crust UK – 4 minutes – Director Isabella Avery
Dark Hearts Germany – 26 minutes – Director Maria Neheimer
Disable the Lens + Q&A // Tickets
Stitch UK – 4 minutes – Director Siobhán Smith
(Un)Moved UK – 6 minutes – Director Dan Wood
Mash UK – 13 minutes – Director Tyro Heath
Forget-me-not UK – 8 minutes – Director Sarah Smith
Love And Loss USA – 22 minutes – Director Yiying Nikki Li
Coda USA – 22 minutes – Director Erika Davis March (subtitled)
September 22nd
Low Budget Independent Filmmaking Workshop // Tickets
Rebels With A Cause // Tickets
I Can Stand Germany - 18 minutes - Director Malika Musaeva
Overexposed UK - 13 minutes - Director Amber Tordoff-Gibson
Mother's Princess Israel - 11 minutes - Director Alana Amram
Here's To USA - 5 minutes - Director Kelsey Ferrell
Film The Change: Plastic UK - 38 minutes - Director Laura Mahler
Navigating Relationships // Tickets
Throuple USA - 19 minutes - Director Chrissie De Guzman
Angels Israel - 10 minutes - Director Core Neimen
Difficult People USA/India - 20 minutes - Director Sahil Vaidya
Monsoon Season UK - 8 minutes - Director Matthew Cullum
@Sunny Israel - 19 minutes - Director Ronnie Zidon
This is US UK + Awards / Afterparty // Tickets
Nobody's Darling UK - 15 minutes - Director Sophia Carr-Gomm
Two Steps Forward UK - 12 minutes - Director Caroline Lang
Straight Outta Compton, Berkshire UK - 13 minutes - Director Billy Morton
Welcome to Harmondsworth UK - 15 minutes - Director Felix Bazalgette and Toby Bull
Keeping Up The Act UK - 23 minutes - Director Paul Baker
BUY TICKETS
---
Share
Recent posts