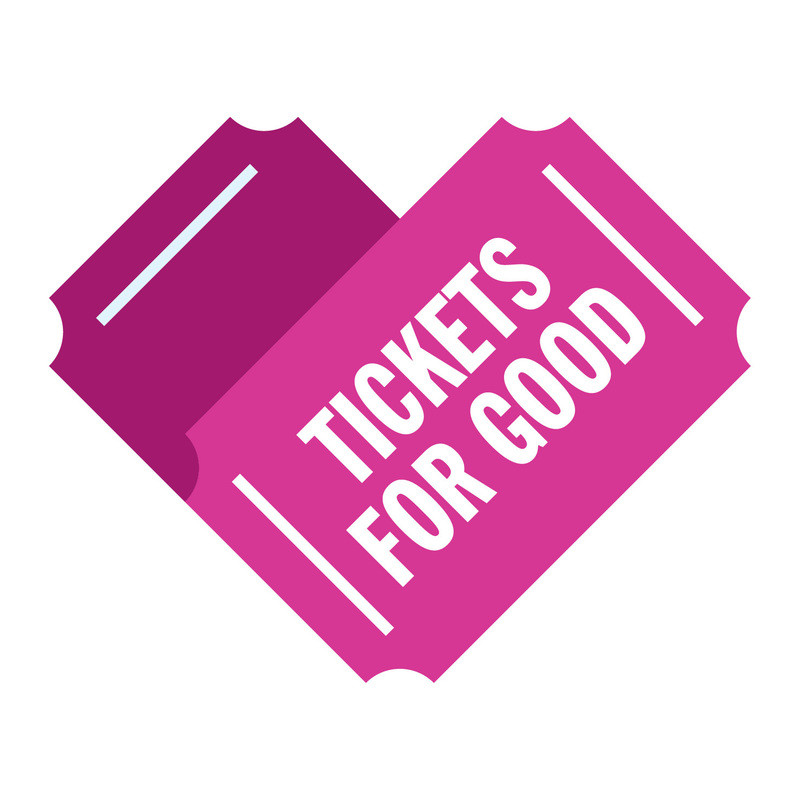 Free event tickets for NHS staff, volunteers, and frontline social care workers
28 May 2020
Social Enterprise to offer free event tickets for NHS staff, volunteers and frontline social care workers
Tickets for Good will give away thousands of free event tickets 
Social enterprise, the Tickets for Good Foundation, gives free event tickets to charities and social groups via the Ticket Bank platform. During COVID-19 they have already launched a Virtual Ticket Bank, allowing free access to online events and resources. From now and until early 2021, they will be making all their physical and online donated tickets available to NHS staff, frontline social care workers and volunteers. To apply for tickets please visit – http://ticketsforgood.org or to donate tickets email steve@theticketbank.org 
Established just over a year ago, the Ticket Bank program has been a runaway success with thousands of people receiving free event tickets via charity partners across the UK. During this time they have collaborated with high profile event brands such as Tramlines Music Festival and AEG Presents. The primary goal is to improve mental health and wellbeing through access to events and cultural activities.
The COVID-19 pandemic is taking a mental toll on many people, with frontline staff, particularly at risk. They have had to adapt to new practices in addition to caring for a huge number of new patients. Recently, when launching a mental health hotline for NHS workers, Prerana Issar (Chief People Officer for the NHS) said, 'We need to do everything we can to support our incredible NHS people as they care for people through this global health emergency'. 
A first of its kind study, commissioned by Tickets for Good and the Ticket Bank, conducted by LifePsychol Ltd, demonstrated a clear link between attending arts events and improving mental health (study here). Armed with this information, Tickets for Good and the Ticket Bank are using their revolutionary platforms to support and say thank you to NHS staff, health and social care workers and volunteers for their tireless efforts in this time of national crisis. This action will also support venues, events and activity providers with a way to distribute free tickets to a deserving cohort. Although social distancing will likely be in place for some months, the event industry is looking at new ways of operating including outdoor theatre and other activities.
Steve Rimmer founder and CEO of Tickets for Good said: I'm so proud to be able to launch this project to say thank you to all of the NHS staff, frontline care workers and volunteers who are working so hard to help others at this time of need. This is an easy way for the events and ticketing industry to give back whilst helping to open up the doors again, as soon as it's safe to do so. It feels great to be using our business as a force for good and we look forward to helping as many people as we can to access donated tickets'
**ENDS**
Notes for editors: 
The project is led by Tickets for Good and runs in partnership with the Ticket Bank platform. 
To cover running costs they will ask for a small donation as a processing fee for each ticket distributed. Any surplus funds raised will be used by the Tickets for Good Foundation to help more people in need to access free event tickets in partnership with local charity partners.
Tickets for Good Foundation is a registered non-profit social enterprise limited by guarantee and a member of Social Enterprise UK (SEUK). It's aims are to improve access to events and cultural activities. It has a focus on improving mental health through live experiences, especially for the people most in need across society. 
Website: www.ticketsforgood.co.uk 
The Ticket Bank is a platform that supports the distribution of spare and unsold tickets for events through a verified chain of custody system. It has a network of over 500 charity partners across the UK and has already helped thousands of people from low income and socially excluded groups to access events with free tickets using it's platform.

Website: www.theticketbank.org 
Contact info:
Steve Rimmer, Founder and CEO, Tickets for Good.
07984572397
Nev Mosey, Co-Founder, The Ticket Bank
---
Share
Recent posts