Workshop: Graft your own fruit tree!
Dorothy Fox Education Centre, Botanical Gardens, Sheffield
Sunday, 17 Mar 2019
10:30am to 2:00pm
---
Tickets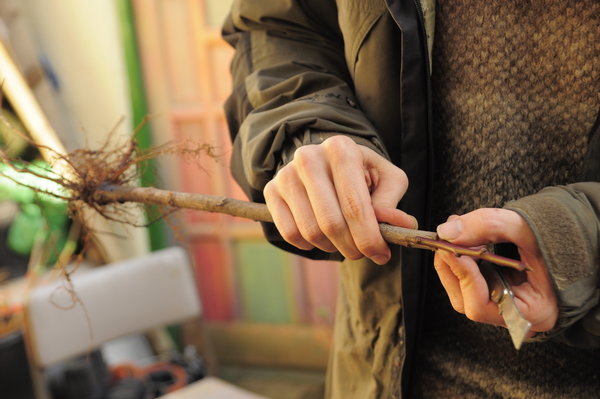 ---
Join the Sheffield Fruit Trees team to try your hand at grafting: the magical process we use to create our trees.
If you plant an apple pip you'll get a tree that produces 'wild' fruit - generally smaller and more sour/less sweet. So instead we attach a piece of 'scion' wood (from the tree we want to reproduce) to the 'rootstock' which will determine the size and vigour of the final tree.
In this three and a half hour workshop you will:
- learn about the history of grafting;
- be guided through the techniques needed to safely use a knife and secateurs;
- practice grafting various apple and pear varieties;
- pot and take home a tree you've grafted (rrp £20) armed with detailed advice on how to plant and care for it.
Only ten places per workshop - advance booking strongly recommended.
---
Venue
Dorothy Fox Education Centre, Botanical Gardens , Thompson Road , Sheffield