Festival of Debate - OUR DEMOCRACY HUB DAY
The Circle, Sheffield
Saturday, 27 Apr 2019
1:00pm to 7:00pm
---
Tickets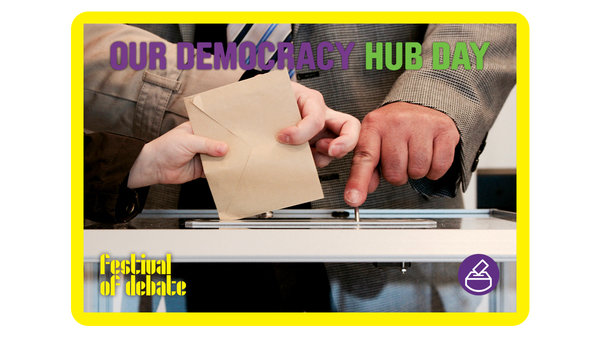 ---
In partnership with Voluntary Action Sheffield (VAS).
Pay as you Feel / £5 Suggested Donation. This ticket covers all sessions from 1-7pm, so you can go to as many as you like, or just one that you're especially interested in.
In the wake of the EU referendum it is clear that we have a democratic deficit in the UK - that a range of different voices with a host of genuine concerns are not being heard or enabled to speak to power effectively.
The Festival of Debate Our Democracy Hub Day explores some of these unheard voices - as well as the mechanisms by which those voices are able to engage in the democratic process - through a series of concurrent workshops and panel discussions. The day will culminate with a high profile panel discussion on new forms of local democracy.
This event will be followed by a screening of the acclaimed documentary Brexitannia and a Q&A with director Timothy George Kelly - tickets sold separately here: https://events.ticketsforgood.co.uk/events/1115-brexittania-screening
---
Venue
The Circle , 33 Rockingham Ln , Sheffield