DENYS BAPTISTE'S LATE 'TRANE QUARTET
Crookes Social Club,, Sheffield
Friday, 12 May 2017
8:00pm to 10:30pm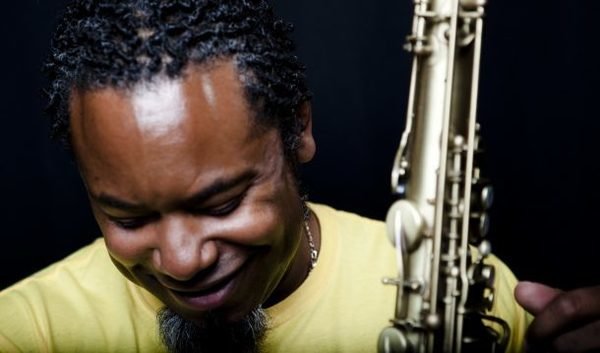 ---
Friday 12th May. 20:00 – 22:30.
At Crookes Social Club
Full £14, Concessions £11, Student with NUS card £7, 15 – 18 year olds £2, Under 15s Free. Advance tickets from www.sheffieldjazz.org.uk
Denys Baptiste: tenor/ soprano sax; Nikki Yeoh: piano/keyboard; Neil Charles: bass; Rod Youngs: drums
2017 marks 50 years since John Coltrane departed from this world. To celebrate this great man and his work, Denys Baptiste returns with a new project and album, 'The Late Trane'. This exciting new group revisits many of John Coltrane's compositions from 1963-67, rearranges and presents them to audiences in exciting new forms, whilst retaining the visceral emotions and cosmic references.
The later works of John Coltrane, preserved in both studio and enigmatic live recordings were some of the most emotional and spiritually charged music of the 20th Century. The music mirrors a time of tumultuous change in America and the rest of the world. The civil rights and anti-racism movement, the Vietnam war, peace and space exploration inspired many artists of the time and John Coltrane was no exception. During the mid to late 60's, John Coltrane's music was inspired as much by the spiritual as the cosmic and a series of ground-breaking studio albums marked the last phase of John Coltrane's musical odyssey. A Love Supreme, Crescent, Interstellar Space, Meditations, Om and Sun Ship all exemplified this period of creative growth, where the boundaries of jazz were shifted forever.
Much of this music is documented as records and CDs but sadly few artists perform the late period of John Coltrane's music and as a result some great melodies are unfamiliar to audiences. Dusk Dawn, Crescent, Living Space, Vigil and After the Rain are some of the compositions performed during, 'The Late Trane'.
"John Coltrane continues to be one of my most important influences and his late period has always intrigued me and inspired my work over many years. I feel that to truly understand this music 'you really need to play it 'and my new amazing group are up for the challenge of introducing this music to a whole new audience."…Denys Baptiste
---
Venue
Crookes Social Club, , Mulehouse Road , Sheffield