Migration Matters Festival Opening Party 2019
Theatre Deli, 202 Eyre Street, Sheffield S1 4QZ, Sheffield
Friday, 14 Jun 2019, 7:00pm - Saturday, 15 Jun 2019, 3:00am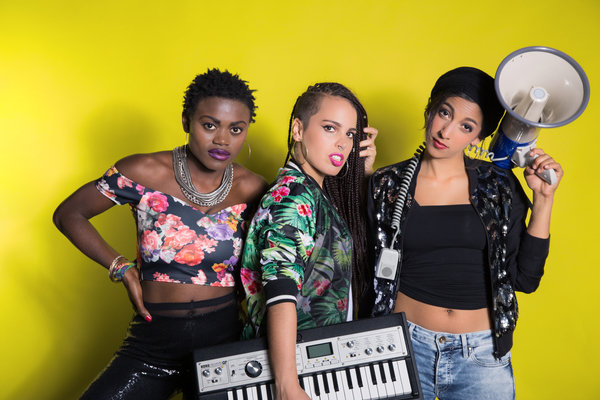 ---
Kicking off with a burst of energy, rhythm, food and vibrant company, our opening party is the place to be to see a lineup of dynamic global acts and to give a flavour of another sensational Refugee week.
HAWIYYA
Drawing upon traditional folkloric Arab-dabke, Hawiyya is a women's dabke group who explore identity, culture and resistance through dance. The culturally diverse dancers have come together to unite and share their commitment to the Palestinian cause.
Angelina Abel
COR/PO
BRINGS together the tradition of African oral history with an innovative performance choreographed by Angelina Abel.
With its cinematic visual component conceived by filmmaker Joao Paulo Simoes, the project achieves intensely poignant moments which highlight the human condition through the extremes of slavery.
Music & Love
Bringing together musicians and singers from Zimbabwe, Mexico, Gambia and the UK performs high energy songs inspired by the townships of Zimbabwe. They fuse traditional African instruments such as balafon, kora, sabar drums, djembes and duns with guitar and saxophone.
Wara
Driven by the grooves of Afro-Latin music and mobilised by the dynamic sounds of London's underground. Playing deep into the rhythms of urban Latin America, Wara is an award-winning musical outfit that fuels its signature sound with bass-heavy dembow, biting synths and hip-hop
"truly joyous revolutionaries" - Chris Macmeikan (Chris Tofu) MBE
---
Venue
Theatre Deli, 202 Eyre Street, Sheffield S1 4QZ , 202 Eyre street , Sheffield