Seyed Ali Jaberi & the Hamdel Ensemble
Abbeydale Picture House, Sheffield
Wednesday, 19 Jun 2019
7:30pm to 10:00pm
---
Tickets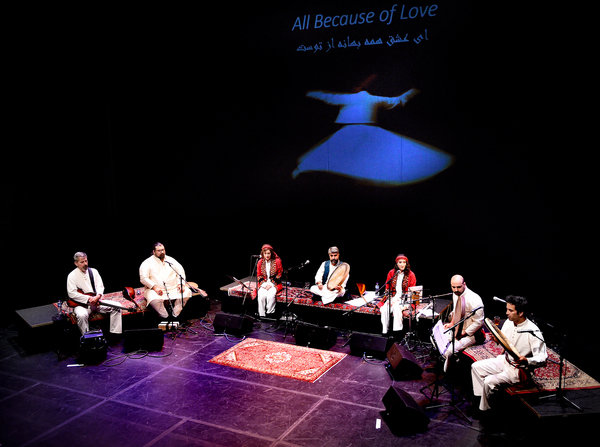 ---
Seyed Ali Jaberi is a world renowned, award-winning maestro of the tanbour, whose albums have been hugely popular amongst fans of traditional Sufi music. He is considered to be among the foremost Tanbour virtuosi in the Persian speaking world, and is currently touring and performing worldwide.
In 2019 Seyed Ali Jaberi and the Hamdel Ensemble will accompany distinguished Iranian traditional singer, Shahram Nazeri, as well as embarking on their first UK tour of 'All Because of Love', Jaberi's unique interdisciplinary production exploring the life and work of Persia's beloved mystic poet, Rumi.
Support from Haymanot Tesfa and Arian Sadr
Inspirational Ethio-roots music from star Amharic singer Haymonot Tesfa, performing alongside Iranian percussionist Arian Sadr. Inspired by the dramatic ancient landscapes & traditional music of Ethiopia.
---
Venue
Abbeydale Picture House , 387 Abbeydale Road , Sheffield