SCR Female Entrepreneurs & Directors Dinner - June
Assay Offices, Sheffield
Tuesday, 18 Jun 2019
6:00pm to 9:00pm
---
Tickets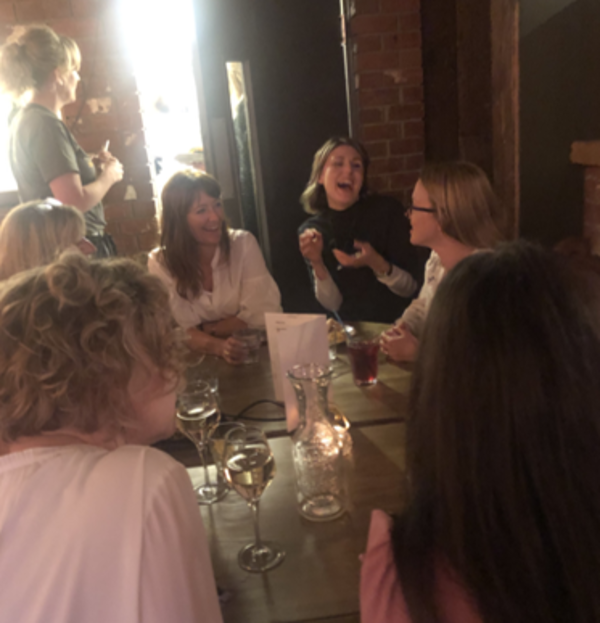 ---
These are monthly events always held on the third Tuesday of every month. Each month we focus on a topic and/or venue relevant to Female Entrepreneurs and Directors within the Sheffield City Region.
Our June event is a very special event which will be held at The Assay Office on Tuesday 18th June.
Thanks to Helen Dimmick who is now advising the Assay Office, we will be treated to a 'behind the scenes' tour. There has been an Assay Office in Sheffield since 1773 when local silversmiths successfully petitioned parliament for the right to assay silver in Sheffield.
And still, I guess, not many of us have ever been inside and discovered just what is hallmarked... and why? But here's our chance!
And that's not all... Helen has also agreed that we can bring along our own 'treasure' and look at how it might be reworked. So, dig out the things you never wear, the broken pieces of tucked away in drawers jewellery, and your discarded items, and let Helen and the Assay team cast their eye over it and work their magic.
In addition, Belen Morales will also share with us other testing that is carried out at the Assay Offices - Aerospace, Automotive, Toys, Medical Devices, and Wound Care all can be analysed here too. Who knew?!
And finally, Emma Paragreen will let us get up close and personal to some of the precious pieces they have in their... white gloves will be necessary!
And of course, we'll have fabulous food too. Fine food, luxury items, and great company - what's not to like?! We know it will be another super evening.
Look forward to seeing you there!
---
Venue
Assay Offices , Guardian's Hall, Beulah Road, Hillsborough , Sheffield