The Importance Of Being Earnest
Library Theatre, Sheffield
Saturday, 13 Jul 2019
7:00pm to 10:30pm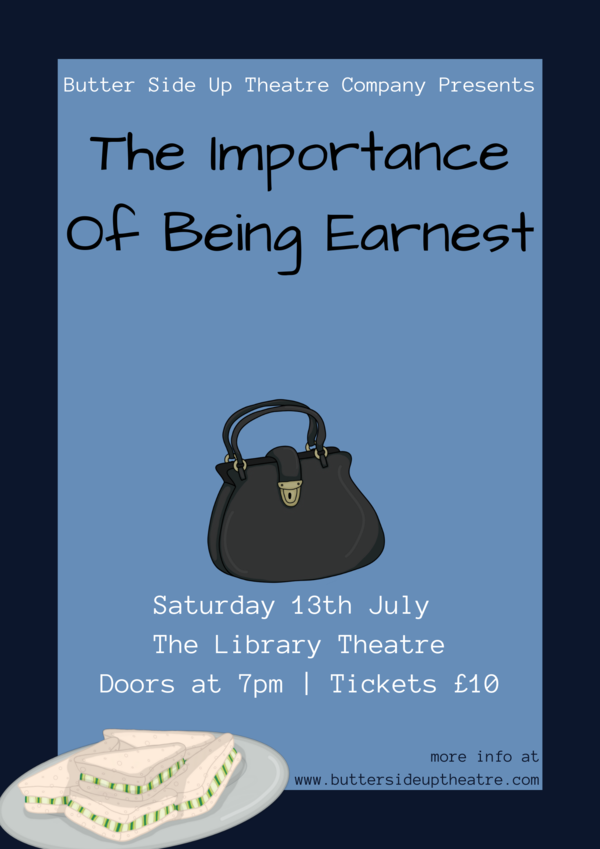 ---
ONE NIGHT ONLY!
Come and join us on Saturday 13th July 2019 for one night only as we perform 'The Importance of Being Earnest'.
Be prepared to have a lot of fun in late-Victorian England, as Jack and Algernon both pretend to be Jacks' brother 'Earnest', a wild dandy. 'Earnest' is a concoction of Jack's that lets him lead a rambunctious life in London and go back to being respectable Jack when in Hertfordshire countryside. However, things become complex when he plans to marry Gwendolyn under the guise of Earnest, and Algernon finds out. Algernon borrows the 'Earnest' alias so as to infiltrate Jacks' countryside life and woo the lovely Cecilia.
Please note: There is no allocated seating, please arrive in good time to reserve your seat.
---
Venue
Library Theatre , Surrey St , Sheffield