Pub Quiz #7
Café+ Red Haus Books, Sheffield
Friday, 26 Jul 2019
7:30pm to 10:30pm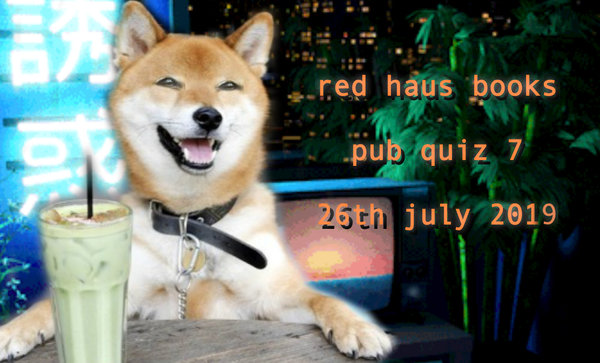 ---
Your local korean vegan cafe and radical bookshop is doing its monthly pub quiz!!
Tickets are free!!! (and limited!!!)
We will have - - -
Prizes for the winners !!!
4 ROUNDS -
>music
>film, tv, games
>geography, religion, celeb drama
>P O L I T I CS
And as usual we'll be serving drinks, and our world famous Vegan Fried 'Chicken' & Kimchi!!!!
---
Venue
Café+ Red Haus Books , 232 Abbeydale Road , Sheffield