Other People's Politics: Populism to Corbynism
Café+ Red Haus Books, Sheffield
Thursday, 15 Aug 2019
6:45pm to 9:00pm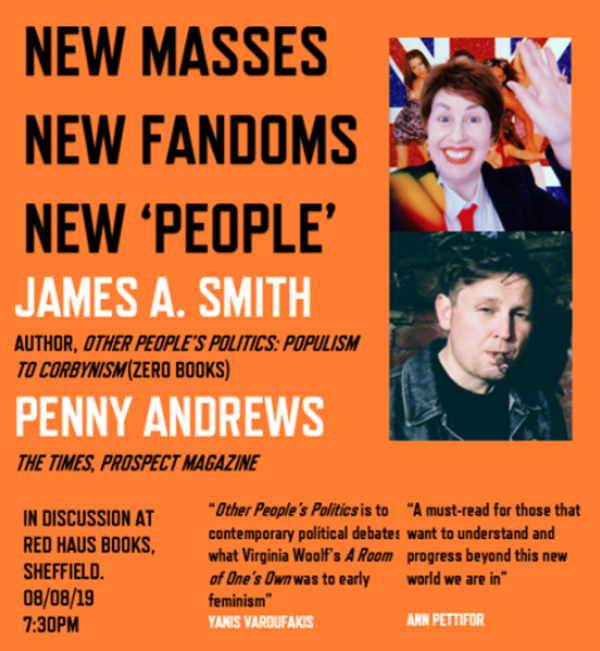 ---
We're joined by James Smith & Penny Andrews to discuss the new work, "Other People's Politics: Populism to Corbynism."
How did Trump and Brexit go from laughable impossibilities to everyday reality? Why did digital media stop being cool and progressive, and become a reactionary, brainwashing nightmare? And, how did the Left get its act together and start winning again?
From right to left, Other People's Politics is the indispensable guide to post-2016 life.
As usual, drinks and vegan fried chicken & kimchi will be available!
---
Venue
Café+ Red Haus Books , 232 Abbeydale Road , Sheffield