The Poetry Business Poem Surgeries - Wednesday 14th August
The Poetry Business, Sheffield
Wednesday, 14 Aug 2019
10:00am to 6:00pm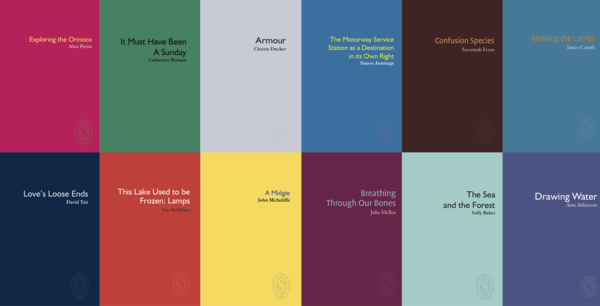 ---
Do you have some drafts of poems that you would like to receive feedback on? Book in at our Poem Surgery and receive one-to-one mentoring with poet, tutor, and editor Suzannah Evans.
About
Our Poem Surgery is perfect for anyone with several poem drafts who is looking to enter a competition, send work to magazines, or build their new poems into a short collection.
In a pre-booked one-to-one session you will receive detailed feedback on 8 poems, including annotations on each poem and discussion from a writerly and editorial perspective.
Each Poem Surgery will last for up to an hour, and Suzannah will read your poems prepare feedback and annotations in advance of your meeting.
Each individual Pamphlet Surgery will include:
• Detailed poem-by-poem feedback in the form of annotations on each poem.
• Discussion of individual poems during the meeting
• Analysis of the themes for a possible short collection
• Tips on how to work your poems into a short collection
• General advice on publication, submitting to magazines, or pursuing pamphlet publication.
• The opportunity to request feedback in advance of the surgery on any particular poems or elements of editing/collating a collection with which you are struggling.
When:
There are just 15 slots available across 3 dates this summer.
Wednesday 31st July (Sheffield or via Skype)
Wednesday 14th August (Sheffield or via Skype)
Wednesday 28th August (Sheffield or via Skype)
Where:
The Poetry Business
Campo House
54 Campo Lane
Sheffield
S1 2EG
A skype meeting can be arranged over e-mail following booking.
Cost: £50
How to Book:
Simply purchase a ticket from this Tickets for Good page, then email the 8 poems that you would like feedback on to suzannah@poetrybusiness.co.uk
Poems should be typed one-sided on A4 paper with a new page for each poem, a table of contents, and a title page. Please attach these poems to the email as word document.
Please ensure you send your poems at least one week before your surgery is due to take place.
Contact
If you have any questions about our Poem Surgery or would like to know more, please email
office@poetrybusiness.co.uk or call our office on 0114 4384074.
---
Venue
The Poetry Business , Campo House , Sheffield