Photomarathon Sheffield 2019
Winter Garden, Sheffield
Saturday, 28 Sep 2019
10:00am to 4:00pm
---
Tickets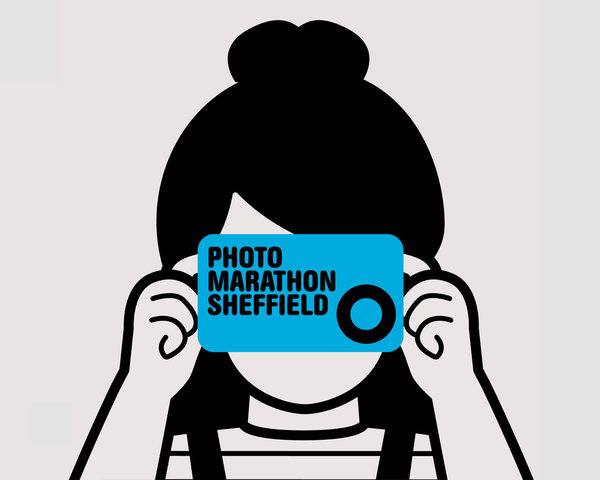 ---
**BOOKING OPENS 29TH JULY AT 12PM**
Get set: Photomarathon Sheffield returns this autumn.
A one-day photography adventure for all ages, looking at our city with curiosity, creativity and spontaneity.
WHAT?
The challenge is to take 6 photos on 6 given topics – in the correct order – in 6 hours. No set route. No need to run, or even walk, fast. All you need is a digital camera or smartphone, and a keen eye.
A panel of judges will pick winning snaps based on how uniquely and creatively they interpret the topic, rather than for technical knowhow.
It's £10 (including booking fee) per place. One place = either an individual or a team (no more than 6 people per team, sharing 1 camera/device and submitting 1 set of photos). There are a limited number of free places for under-16s and charitable organisations (please email hello@ourfaveplaces.co.uk to enquire on behalf of a charitable organisation).
All entrants get a badge, discounts at a number of independent cafes on the day, and chance to win great prizes – including a camera, vouchers for Harrison Cameras and more (full prize details coming soon).
This year, there'll be a winner and runner-up in each topic, an overall winner for best set of 6 photos, as well as prizes for the best set taken by an under-16 entrant and the best set taken on a smartphone.
At least one image per entrant will go on display at the Winter Garden on 14-28 October 2019, in an exhibition showing one day in the life of a city from hundreds of perspectives.
WHEN?
Saturday 28 September 2019, 10am-4pm.
WHERE?
Register in the Winter Garden any time from 10am, then you're free to explore the city.
RULES
- All photos must be taken in topic order, on the day, in Sheffield, between 10am and 4pm.
- No editing or adding filters after taking a shot. You're fine to use lens filters, tripods and to play with your camera settings before taking a photo. (You won't be disqualified if you use filters, but bear in mind the judges prefer unprocessed photos, and these will look better when printed for the exhibition!)
- No RAW format photos (we want JPG/JPEG files. Don't worry – unless you've changed your camera's settings to RAW, you'll be fine).
- Start with an empty memory card and end with 6 photos – 1 photo per topic. Our clever new software will automatically take the 6 photos from your memory card and sort them according to the order they were taken in.
- Return to the Winter Garden to submit your photos by 4pm. We'll be there until 5pm in case of queues.
- For full details, see the Photomarathon Sheffield site.
Other info & guidelines:
- Camera users: we will download your images using a memory card reader. Our software will automatically take the 6 photos on your memory card and sort them by the order in which they were taken (so remember to make sure you take the photos in topic order!)
- Smartphone users: we will download your images using an online link. To make this process go as quickly as possible, please download or locate a QR code scanner app on your phone in advance.
- Start any time from 10am. We'll give you the list of topics when you come to the Winter Garden to sign in.
- Finish any time up to 4pm. We'll be there till 5pm in case of queues.
- Copyright remains with the photographer. By entering the competition, you give permission for Photomarathon Sheffield to use your images and name in the exhibition and promotional materials. Photomarathon Sheffield will not pass on your images or details to a third party without permission.
- Photomarathon Sheffield reserves the right to disqualify an entrant at its discretion.
- Photomarathon Sheffield cannot accept responsibility for any lost or damaged cameras, memory cards or kit, and responsibility for personal safety at the event lies with the entrant or their parent/guardian.
Info for team entries:
If you want to enter as a team rather than individual, please book just one place. Teams can be up to 6 people, sharing 1 camera/smartphone, and submitting just 1 set of 6 photos.
http://photomarathonsheffield.co.uk/
#PhotomarathonSHF
You can also now order a Photomarathon Sheffield t-shirt to wear on the day, so you can snap around the city in style. Sales close 6th September – https://ourfaveplaces.bigcartel.com/product/photomarathon-sheffield-t-shirt
---
Venue
Winter Garden , Surrey Street , Sheffield