SOLD-OUT: Star Wars (1977) film screening at the Abbeydale Picture House
The Abbeydale Picture House, Sheffield
Monday, 26 Aug 2019
2:00pm to 4:00pm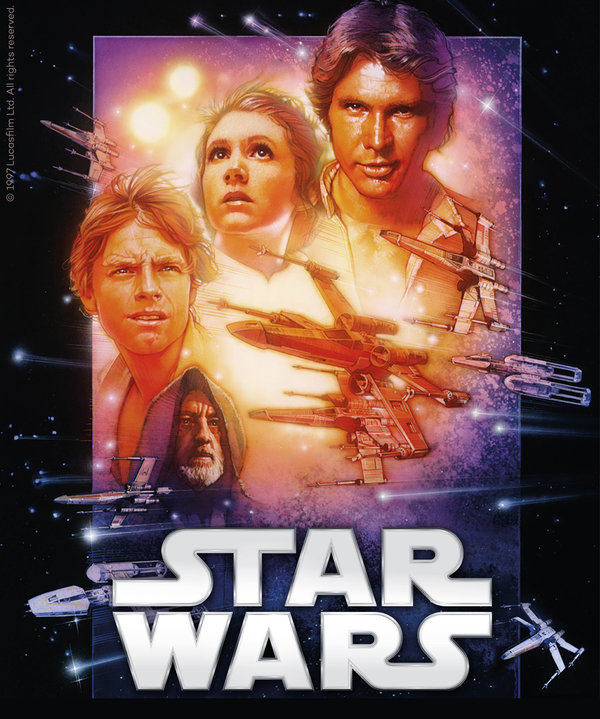 ---
This August Bank Holiday Monday will see a rare screening of one of the most iconic and influential films of all time take place at Sheffield's historic Abbeydale Picture House - Star Wars.
Released in 1977, the global impact of Star Wars (Episode IV - A New Hope) was something that not just cinema but the world had never seen.
We join a period of civil war...
Rebel spaceships, striking from a hidden base, have won their first victory against the evil Galactic Empire.
During the battle, Rebel spies managed to steal secret plans to the Empire's ultimate weapon - the DEATH STAR - an armored space station with enough power to destroy an entire planet.
The Emperor's most trusted servant, Darth Vader, must find the plans, and locate the hidden Rebel base.
Princess Leia, a captive Rebel leader and custodian of the stolen plans, sends out a distress call that can save her people and restore freedom to the galaxy.
Luke Skywalker, guided by Obi-Wan Kenobi rise to the call and aid the Rebellion to overthrow the Empire and bring balance back to the force.
An unforgettable adventure across the galaxy, Star Wars became a worldwide cultural phenomenon that literally changed the future of the adventure movie genre.
With a cast of iconic characters including Mark Hamill as Luke Skywalker, Carrie Fisher as Princess Leia, and Harrison Ford as Han Solo, Star Wars is one of the greatest and most beloved science-fiction films of all time.
Come and see where it all began...
Hosted at Sheffield's historic Abbeydale Picture House - a Grade II listed 1920's Picture Palace Cinema, bringing the sense of occasion to match one of cinema's most influential films.
Bank Holiday Monday August 26th
£8 - Adults
£6 - Child
Doors open - 1pm
Film starts - 2pm
Star Wars original trailer - https://www.youtube.com/watch?v=L-_xHEv0l-w
_
---
Venue
The Abbeydale Picture House , 387 Abbeydale Rd , Sheffield