Volunteering Fair - stall booking for organisations
Sheffield Hallam University, Hallam Hall, Sheffeild
Monday, 14 Oct 2019
10:00am to 4:00pm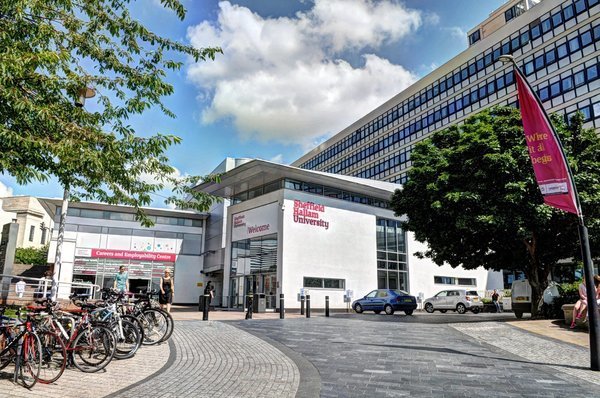 ---
Our Volunteering Fair will be held on Monday 14 October at the Hallam Hall from 10am-4pm. Hallam Hall is in the Owen Building at Sheffield Hallam University City Campus, S1 1WB. Access is through the Hallam Square entrance off Arundel Gate.
The Volunteering Fair will be a great way for you to recruit volunteers, and is free for visitors and open for everyone to attend. The Students' Union will be publicising the event, and The Volunteer Centre and VAS will also be advertising the fair to make sure a wide range of people attend.
From 3-3:30pm we will be having Quiet Time for visitors, so please keep this in mind when making your booking. There is more information about Quiet Time in the event details at the end of this page.
The Volunteering Fair will be from 10am-4pm. You can book for the full day, or half day 10am-1pm (AM) or 1-4pm (PM)
Options and prices are shown further down in the text.
If you are not able to book online, we will send out an email on 2nd September and bookings by invoice will be taken on a first come first served basis for the tables remaining after the 2nd September. We will not be taking a waiting list before then.
Stalls are available on a first come, first served basis. The deadline for booking a stall online is Friday 20th September.
Very best wishes
Sheffield Volunteer Centre
_________________________________________________________________
EVENT DETAILS
Stalls
Due to the size of tables only full tables will be available for this event, but these can still be booked for the full day or half day. Tables are smaller than the fairs we organise at the Town Hall and the Circle so there is no space to share a table. Each organisation can bring one stand-up banner for their stall.
Stall Options
Please book the following number of tickets, depending on the kind of stall you would like at the event:
*FULL DAY (10am-4pm) - Book two tickets - one AM and one PM ticket - £28 in total
* AM HALF DAY (10am-1pm) - Book one ticket - one AM ticket - £14 in total
*PM HALF DAY (1-4pm) - Book one ticket - one PM ticket - £14 in total
(The total price for each ticket including the booking fee is £14)
Event times
You can arrive to set-up your stall from 9am on the morning of the Volunteering Fair. There will be a briefing at 9:45am, so please have your stall set up by this time.
If you book a stall for a half day from 10am-1pm (AM), could you please start packing up your items 10 minutes before you are due to leave to make sure we can swap over as quickly as possible. We will have staff and volunteers who will be able to help you with this, if needed. Just ask.
If you book a stall for half a day from 1-4pm (PM), could you please arrive 10 minutes early. Also, could you make sure you are able to stay until 4pm so visitors aren't disappointed if they arrive later in the day. Please also be aware that quieter time will take place from 3-3:30pm, if you are booking a stall for the afternoon. There is more information on quieter time below.
Quieter Time from 3pm – 3.30pm
The Volunteering Fair is an event for all members of the public and we aim to make the event as accessible as possible. Quieter time has been planned with people who are on the autistic spectrum in mind. During this time anyone who feels they would benefit from a quieter experience is welcome: we will not turn anyone away but we will promote that this is a quiet time.
Creating a quieter time at such a big event is a challenge so we appreciate your co-operation. During this time we will turn off the music, use natural light where possible and have a sign on the door to let people know that this is now a quiet time. We will also ask organisations not to leave the fair or pack away during this time to reduce noise and disruption.
Internet Access
Free wifi access will be available at the venue, and we can provide login details on the day.
Refreshments for Charities
Tea and coffee will be available from the cafe for staff and volunteers at the event, although this is sold and not complimentary. It is also fine for staff and volunteers to bring food with them, to have on the premises.
Invoices
We will not have the capacity to sort invoices until 2nd September onwards, when our new volunteer co-ordinator will be available. Please contact us at the volunteer centre for more details: vc@vas.org.uk.
---
Venue
Sheffield Hallam University, Hallam Hall , Owen Building, Howard Street , Sheffeild