Sacred Geometry Vinyasa Yoga / Run
Pride Martial Arts, Sheffield
Sunday, 18 Aug 2019
1:00pm to 4:00pm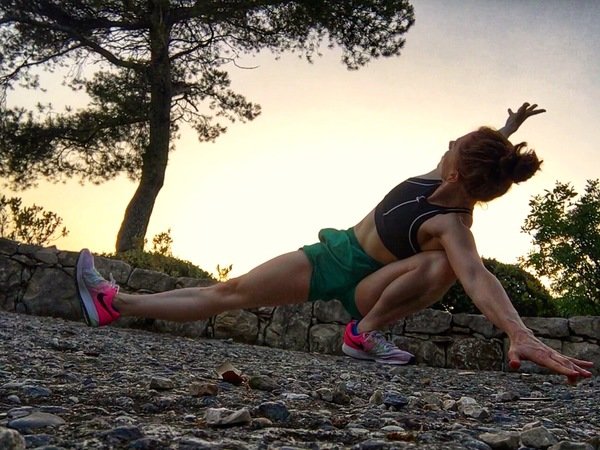 ---
Join Charlotte Taylor and Mikk Murray in a collaboration that brings you an afternoon of Sacred Geometry Vinyasa followed by a guided run that will include drills to improve your running form and technique.
This collaboration comes from their shared interests in running and yoga and their desire to explore how these two disciplines can combine and work together. As well as creating a platform to share all of this with the community.
Charlotte will begin with the yoga at 1pm, leading her Sacred Geometry Vinyasa. Charlotte is the only teacher in uk currently teaching this unique form of yoga, originating from Benjamin Sears. Sundays class with be for all levels and will have focus on running related body work as well as strength and flexibility training. After this wonderful experience we will put on our running shoes and head off with Mikk to enjoy the local parks and woodlands, finishing at the gym.

Charlotte Taylor Yoga:
I have always had a passion and drive to move my body and from as young as I can remember sport, fitness and wellbeing have and continue to be a huge part of my life.
Yoga came into my life just at the right time, its my time to check in with myself. It helps keep my body functioning, conditioned and healthy so that I can continue to push my body to its limits, injury free. Learning to really understand your body allows for growth. I believe yoga goes hand in hand with any other sport or practice you do.
As a teacher I aim to provide a platform from which students can work to connect the poses to their body and their practice to their life in a practical way that will empower them to live in the present moment and develop an action plan to progress in any sport of physical practice they do.

A dynamic combination of Vinyasa and Hatha yoga. My flows focus on alignment, breathing and working with the natural folds of your body.
- Variations for all levels.
- Complete workout.
- Functional Flexibility.
- FRC focus.
- Create space in the body, develop a strong core and a healthy spine.
- Learn to work with and prevent injuries.

Mikk Murray:
I started running 9 years ago to improve my mental and physical health. It quickly became an integral part of my life and kickstarted an amazing journey. I discovered the joy and challenge of fell and mountain running, which became an obsession for me. Initially I added in yoga as a supplement to my training, followed by martial arts. I soon realised the benefits both these practices provide and have continued to develop them.
I'm a uk athletics qualified running leader and coach for road, trail/fell/mountain running.
FRA wilderness outdoor first aider.
- I lead regular runs and coached sessions
- Running form and technique sessions
- 121 training
- training plans

Charlotte and Mikk are really looking forward to hosting this. Never tried Running? Never tried Yoga? ALL LEVELS WELCOME from beginner to expert.

+ If you do have a yoga mat please do bring along with you, it will be helpful but not essential.
+ Please arrive ready for activities. There is a small but limited changing area at the gym.
+There are no lockers at the gym but we will be locking the premises when we go fo a run. Any items left are of course left the the owners risk.
---
Venue
Pride Martial Arts , 100 Prospect Road , Sheffield