Little Wing Film Festival 2019 // Women.
Mirth, Marvel & Maud, London
Saturday, 21 Sep 2019
2:30pm to 4:00pm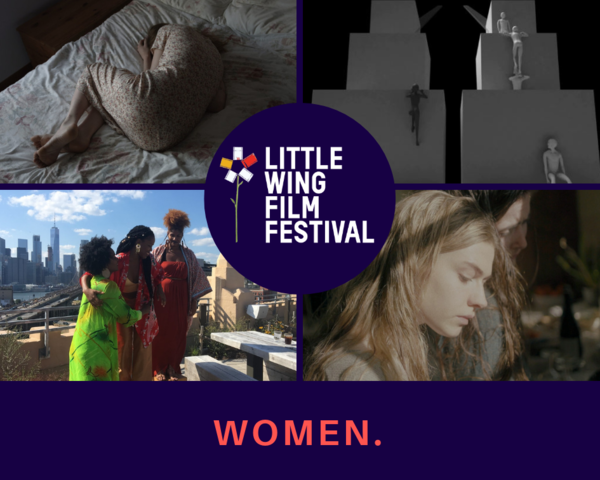 ---
Your booking fee goes towards the TicketsForGood Foundation which allows charities and social projects to help underprivileged people enjoy events in film, music, and the arts. Thank you.
Amongst industry calls to create more substantial roles for women in front of the screen and behind, we're putting diverse women's stories at the forefront of today's screening. Don't forget to pick up your bag of Metcalfe's popcorn!
TROUBLED WATERS
UK - 13 min – Dir. Gemma Norton
Viv is struggling with motherhood after the birth of her second child. Convinced there's something wrong with her newborn, she tries to confide in her disinterested husband. As she rapidly finds herself questioning her sanity she turns to medication and drink to ease her through this parental dystopia.
GLASS CEILING
UK – 3 min – Dir. Alice Lambert
Glass ceiling depicts a comparative journey of men and women climbing the workplace ladder. From success-promoting relationships and male-based fringe benefits, to maternal responsibilities and workplace leave, we explore a broken system where opportunities are limited by a glass ceiling.
CLEMENTINES
UK – 19 min – Dir. Laurie Barraclough
The funeral of her stepfather brings Clem home after seven years, and back to her step-sister. They haven't seen each other since they were separated, and what kept them apart as teenagers is now what's pulling her back.
IN OUR SKIN
UK – 4 min – Dir. Rosa Beiroa
A celebration of nudity and women's freedom within their own bodies, In Our Skin highlights the exceptional and extraordinary that lies within the seemingly routine gestures of undressing.
BLACK GIRL POEM
USA – 3 min – Dir. Daryl Bright
Addressing a culture of catcalling and misogyny, Black Girl Poem follows three women resisting and triumphing over sexual objectification, reclaiming their bodies and reclaiming their power. You can find a copy of Black Girl Poem printed in this year's brochure.
CRUST
UK – 4 min – Dir. Isabella Avery
Pie competitions and stifled dreams; we follow the journey one woman pushed to the brink.
DARK HEARTS
GERMANY – 26 min – Dir. Maria Neheimer
When Liv's criminal mother is arrested she is forced to move into a girls' residential group. There, caught between her past and a new love interest, she must decide for the first time on what she wants from her future.
---
Venue
Mirth, Marvel & Maud , 186 Hoe St, Walthamstow , London