Little Wing Film Festival 2019 // Rebels With A Cause
Mirth, Marvel & Maud, London
Sunday, 22 Sep 2019
2:15pm to 3:45pm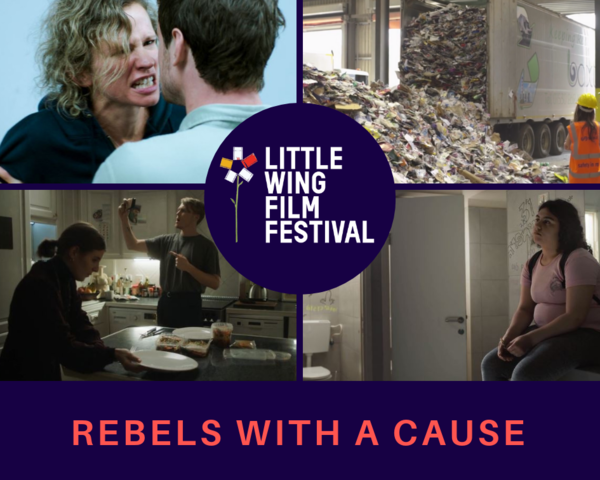 ---
Your booking fee goes towards the TicketsForGood Foundation which allows charities and social projects to help underprivileged people enjoy events in film, music, and the arts. Thank you.
Whether is social media, environmentalism, or extremist ideologies, here's a peek into the lives of a generation fed up with the status quo and are looking to change the world - for better or worse. Don't forget to pick up your bag of Metcalfe's popcorn!
I CAN STAND
GERMANY – 18 min – Dir. Malika Musaeva
When Lukas disappears after finding support in radical Islam, one mother's journey to save her son begins before he's too far gone. After fleeing a civil war, Director Malika takes from her own family experiences with radicalization to explore whether it's something unsuspecting family members could have seen coming – and prevented.
OVEREXPOSED
UK – 13 min – Dir. Amber Tordoff- Gibson
OverExposed follows the story of an ambitious couple in London who find themselves getting lost in the boundaries of who they are in reality and on online. Who are they when the cameras aren't rolling?
MOTHER'S PRINCESS
ISRAEL – 11 min – Dir. Alona Amram
A teenager wades through the muck of young adulthood in the wake of celebrating her Bat Mitzvah. Tensions between her family and peers persist, but Toher is determined to have her cake.
HERE'S TO
USA – 5 min – Dir. Kelsey Ferrell
A short film about not taking life for granted as told by those at the beginning of it. Here's To explores recognising the beauty in everyday life and appreciating what it means to be alive.
FILM THE CHANGE: PLASTIC
UK – 38 min – Dir. Laura Mahler
Four young filmmakers take matters into their own hands as they explore the crisis of plastic pollution in the UK and abroad, while seeking solutions and documenting the realities of going 'plastic free'.

---
Venue
Mirth, Marvel & Maud , 186 Hoe St, Walthamstow , London