Little Wing Film Festival 2019 // Low-Budget Filmmaking Workshop
Mirth, Marvel & Maud, London
Sunday, 22 Sep 2019
12:00pm to 2:00pm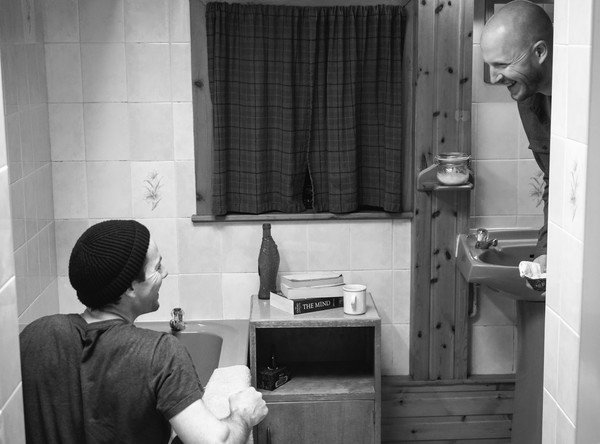 ---
Your booking fee goes towards the TicketsForGood Foundation which allows charities and social projects to help underprivileged people enjoy events in film, music, and the arts. Thank you.
Join hosts Peter Marsden and Jamie Robson as they open up on the successes, trials and tribulations of low-budget filmmaking learned through the course of their careers. They'll explore the practical and philosophical considerations of bringing your project to life, covering all aspects of the low-budget filmmaking process and bringing their wealth of experience to the forefront of this frank discussion.
Jamie Robson is a BAFTA-winning actor who has collaborated with prominent industry figures such as Sundance winner Charlotte Wells and Palme d'Or recipient Robbie Ryan. He recently taught an Acting Masterclass at Edinburgh International Film Festival alongside Danny Boyle. Jamie has considerable experience working with celluloid and is regarded as a pioneer within the new British Weird Wave of cinema.
Peter Marsden is an award winning writer and director whose first short-film Not Required Black premiered at the BFI London Film Festival to international acclaim and recommendations by director Mark Cousins as his favourite short film of the year. From strength to strength, his films have won numerous awards, premiered as part of the Nowness Director's Cuts series alongside the works of Lynne Ramsay, Jonas Mekas and Daniel Wolfe, as well as premiering in Vogue and Rolling Stone.
The pair have collaborated extensively and together are delivering an exciting opportunity for new filmmakers to learn the ins and outs of low-budget filmmaking, festival engagement, and how to better prepare themselves for their next film project.
---
Venue
Mirth, Marvel & Maud , 186 Hoe St, Walthamstow , London