T.A.L - THE AFTER LIFE PREMIRE
The Abbeydale Picture House, Sheffield
Saturday, 12 Oct 2019
6:00pm to 9:00pm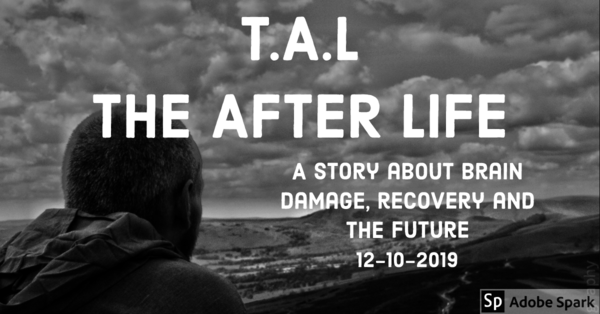 ---
T.A.L - The After Life.
This isn't a story of death... this is a story of Life.
This is a story of one extraordinary man's battle with brain damage,
The documentary highlights what it's like to live with brain damage, focusing on Tal's passion for life, and how to not let a terminal condition stop you achieving your goals.
The aim of this documentary is to raise awareness of brain and body donation to medical schools for training, and to inspire people to keep fighting.
Tal has very selflessly offered to donate his brain and body to Sheffield university after he passes away.
The screening will be held at Picture house Cinema on the 12th of October 2019,
All tickets for the event are free of charge, however there is a £5 donation to CADS,
CADS (Creative Arts Development Space) is an organisation based in Sheffield formed of a charity CADS Trust and its wholly owned, subsidiary trading arm, CADS Space.
CADS took on the lease for the The Abbeydale Picture House in January 2017, and we plan to continue the long-term restoration project to bring this incredible building back into full use.
Entertainment, opening times and after party TBA
---
Venue
The Abbeydale Picture House , 387 Abbeydale Rd , Sheffield