Philosophers at Red Haus: Between Bodies and Witches
Café+ Red Haus Books, Sheffield
Thursday, 24 Oct 2019
6:15pm to 10:15pm
---
Tickets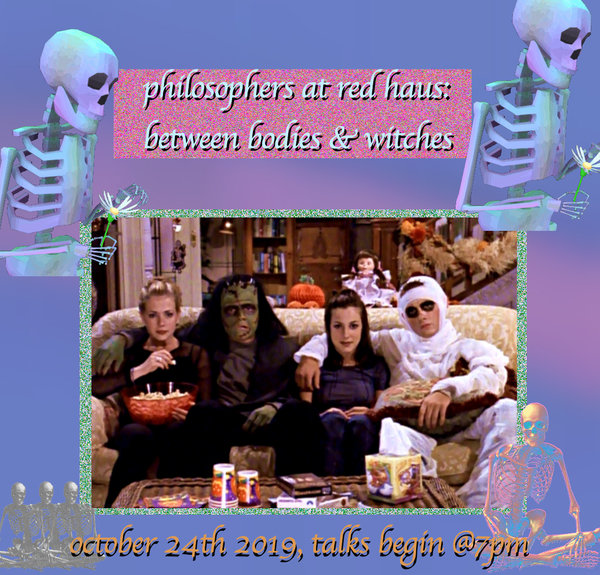 ---
Body Neutrality – Nadia Mehdi
Beauty norms have us do some pretty scary things sometimes in pursuit of that ideal body. One widely adopted strategy to fight those norms has been body positivity. However, is body positivity all its cracked up to be? We'll take a look at an alternative: body neutrality.
The Future of Gender Dysphoria – Rory Wilson
'Gender dysphoria' as a concept for understanding one's own life seems to have been imposed on the trans community by the medical establishment, and many trans people are starting to think that it isn't up to task for fully capturing their experiences. Should we throw out dysphoria? What should replace it?
Astrology and Capitalism – Matthew Cull
What if astrology got some things right? No seriously – it does, and you don't need to consult the stars to figure out why. We'll take a look at the social world, astrology, and how this all relates to capitalism. Can being a Virgo bring about the end of capitalism?
---
Venue
Café+ Red Haus Books , 232 Abbeydale Road , Sheffield