Her - Broomhall Community Cinema screening - 24th November
Broomhall Community Centre, Sheffield
Sunday, 24 Nov 2019
6:30pm to 10:00pm
---
Tickets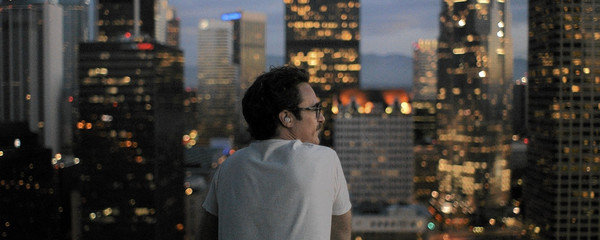 ---
BROOMHALL COMMUNITY CINEMA PRESENTS 'HER'
In near future Los Angeles, Theodore Twombly (Joaquin Phoenix) works as a ghostwriter, penning heartfelt personal letters on behalf of people who are unable to put their own feelings into words. Lonely and recently heartbroken, Theodore struggles to connect with the people around him. But when he downloads a new operating system featuring Samantha (voiced by Scarlett Johansson), a smart, bright and funny Siri-like virtual assistant, Theodore thinks he has found the relationship he has been longing for...
Winner of the Academy Award for Best Original Screenplay, Her is a soulful, sweet, and highly original love story. Written and directed by Spike Jonze (Being John Malkovich, Adaptation, Where The Wild Things Are) and featuring an all-star cast, the film is a beautifully realised vision of the future that raises questions about the changing nature of intimacy in the modern world, and what makes love "real".
Every audience member will receive a free mini "zine" about the film, and following the screening there will be a brief "outro" talk about Her (we were originally going to do an intro, but don't want to accidentally drop any spoilers!). And watch this space for further announcements of added extras to make your moviegoing experience even more special!
This film was suggested for Broomhall Community Cinema to screen by a member of the public - just like all our films are! You choose the films, we show them.
~~~~~~~~~~~~~~~~~~~~~~~~~~~~~~
DOORS: 6.30pm
SCREENING: 7.15pm
Her is a certificate 15, and has a running time of approximately 123 minutes
~~~~~~~~~~~~~~~~~~~~~~~~~~~~~~
TICKETS: £5 full price / £3 concessions (plus £1 booking fee per ticket)
Concessions are students, claimants, and senior citizens (over 60s). Please bring proof of ID to show on the door.
We want the Broomhall Community Cinema to be accessible to all, and as such we are able to provide a limited number of free tickets. Please email us on broomhallcine@gmail.com or speak to a member of the Broomhall Community Cinema team on the night if you wish to use one of these tickets.
~~~~~~~~~~~~~~~~~~~~~~~~~~~~~~
ACCESS INFORMATION:
The Broomhall Centre is fully wheelchair accessible from two of its three entrances. The venue has a fully accessible toilet and baby changing facilities.
There will be a small kiosk on the night selling drinks and snacks. Please note this kiosk will be cash only.
There is free on street parking next to and near the Broomhall Centre. There is also a small car park at the corner of Broomhall Lane and Upper Hanover Way.
The Broomhall Centre is 500 metres from the University of Sheffield tram stop, which is served by the Blue line (Halfway – Malin Bridge) and Yellow line (Meadowhall Interchange – Middlewood) trams.
The Broomhall Centre is close (approx. 500 metres) to numerous bus stops on Glossop Road, Gell Street, and Clarkson Street.
If you would like to know more about the accessibility of this screening, please contact Emily and Sarah at broomhallcine@gmail.com
~~~~~~~~~~~~~~~~~~~~~~~~~~~~~~
Broomhall Community Cinema is volunteer run. If you would like to get involved as a volunteer, or would like to sign up to our mailing list, please email broomhallcine@gmail.com
Many thanks to the Broomhall Centre for their support of Broomhall Community Cinema
---
Venue
Broomhall Community Centre , Broomspring Lane , Sheffield