Andro and Eve Screens: Silvana
Yellow Arch Studios, Sheffield
Thursday, 23 Jan 2020
7:00pm to 10:30pm
---
Tickets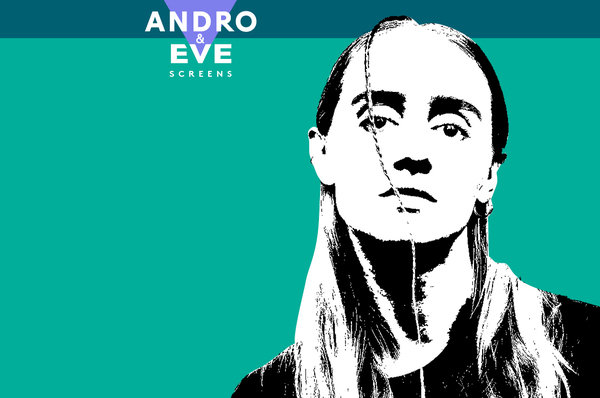 ---
Join Andro and Eve for a cosy winter screening of this powerful documentary about Swedish rapper Silvana Imam, who describes herself as a lesbian, feminist and anti-racist punk rapper. Imam's raw raps are autobiographical and strongly focused around sexual identity, politics and her own immigrant background—her father is from Syria, her mother from Lithuania. Silvana arrived in Sweden at an early age, and the film explores Imam's relationship with Sweden, her new - found fame, and her romance with singer Beatrice Eli, who makes music for and about women. Andro and Eve are proud to be collaborating with Sheffield DocFest for this special event, and the film, which screened at Doc/Fest 2018, will be introduced by the festival's deputy director, Melanie Iredale. With plenty sweet treats, hot drinks and the warm surroundings of famous Sheffield music venue Yellow Arch, it'll be an evening to uplift and bring light in the dark winter months.
TICKET INFO: Discounted tickets available for those on low incomes. (see below).
The Solidarity Ticket allows us to continue to provide free tickets for refugees and cheaper tickets for those on low incomes. You can also add a contribution to this fund when buying your ticket. We're really grateful for any contributions you can give.
Our unwaged tickets are for those who the following statements apply -
' I am unemployed or underemployed'
' I qualify for government / voluntary assistance; including food banks / benefits'
'I frequently stress about meeting basic needs, and don't always achieve them'
'I have no access to savings'.
If you can afford to pay more than £3.00 for a ticket but not £10.00, please add a contribution. This allows us to continue to provide accessible tickets for future events. Thank you.
FAQs -
IS THIS A WHEELCHAIR ACCESSIBLE VENUE? Yes. With disabled toilet. Please e-mail hello@androandeve.com when booking a ticket to let us know your specific access needs so we can reserve you space and make sure you have a brilliant evening. More venue information here - http://www.yellowarch.com/
DO I NEED TO PRINT MY TICKET? No. Please save the trees! Please make sure you have been e-mailed a ticket and if not, contact Tickets For Good directly. Keep your ticket on your phone and bring that with you. Your name will be on the guest list, which we'll check on the door.
WHAT TIME DOES THE FILM START/ END? The intro starts at 7.40pm. The film will be finished by 9.30pm but you are welcome to say until 10pm.
I'VE BOUGHT A TICKET BUT CANT MAKE IT, CAN I GET A REFUND? Refunds are only available until 2 weeks before the event date. After this time we advise posting in the Facebook event to re-sell your ticket.
HOW DO I GET THERE? Yellow Arch is at Kelham Island which is a 10 minute walk from Shalesmoor Tram stop. A number of buses also go that way. Check this link for more info. https://www.travelsouthyorkshire.com/explorekelhamisland/
WHERE CAN I PARK? There is on street parking nearby.
CAN I COME CASHLESS? Not if you want to buy cake or a raffle ticket! And we wouldn't want you to miss out on the delicious cake..
Please note toilets at Andro & Eve events are 'All Gender' and we operate a safer spaces policy.
For more information see
https://androandeve.com/faq/
---
Venue
Yellow Arch Studios , 30-36 Burton Road , Sheffield