INK Dance: Get Groovy
Theatre Deli, Sheffield
Monday, 17 Feb 2020
7:00pm to 9:00pm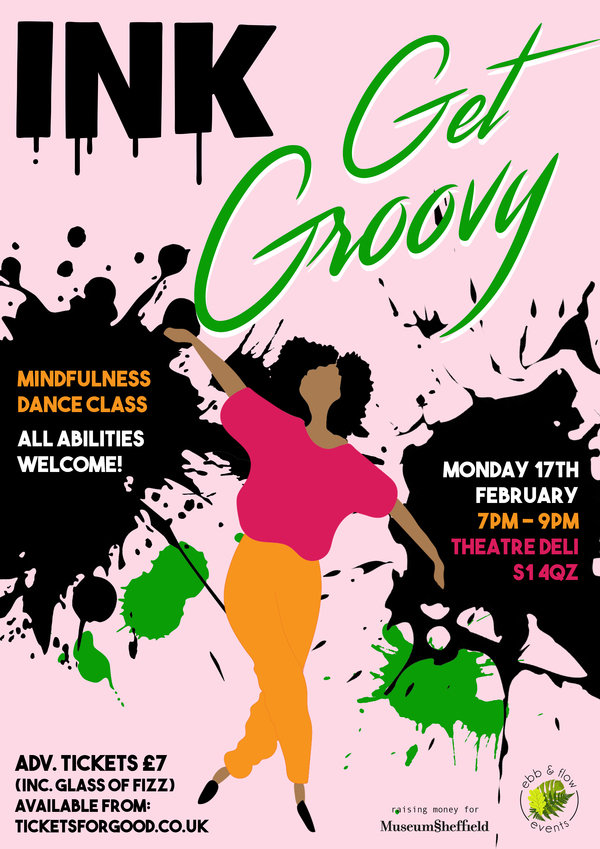 ---
Monday 17th February // 7pm - 9pm
INK Dance: Get Groovy
Adv. tickets: £7 (inc. glass of fizz)
Come and get groovy with INK Dance for a night dedicated to bringing out your inner dancing queen and generating that feel-good factor that you can only get when rocking out to your favourite jam!
Dance is known to relieve stress and increase levels of serotonin in the brain, it's super healthy for the mind, body and spirit and is so easy to incorporate into our lives!
We'll be starting off the night like every good party should: with a glass of fizz - then we'll be learning some fantastic dance routines delivered by the wonderful and motivating Suzy from INK Dance. Shortly after we'll have a discussion where we'll touch on some of the benefits dance has for our mental health and any positive results that we feel we have gained from the session.
Be sure to stick around for our raffle too, we'll be announcing some of the prizes prior to the event so make sure you click 'going' at the top of the page to stay in the loop!
Proceeds from this event and the raffle will be going towards Museums Sheffield, the charity responsible for keeping the Millenium Gallery, Weston Park Museum and Graves Gallery open, free and accessible to everyone!
Venue: Theatre Deli, 202 Eyre Street, S1 4QZ
(this event is 18+)
---
Venue
Theatre Deli , 17 The Moor , Sheffield