Friday The 13th (1980) & The Evil Dead (1981) double-bill screening - Reel Steel
Abbeydale Picture House, Sheffield
Friday, 13 Mar 2020
7:00pm to 11:00pm
---
Tickets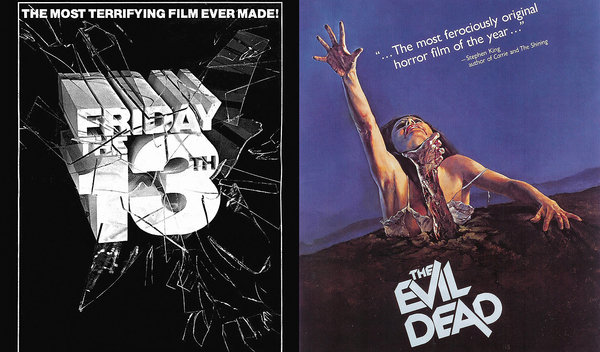 ---
In this horror classics double-bill, we celebrate the 40th Anniversary of Friday The 13th - with a screening taking place on, Friday the 13th.
Released in 1980, this definitive slasher horror which spawned a franchise and dozens of imitators, follows the terrified residents of Camp Crystal Lake as they contend with a vengeful stalker.
This classic shocker forever marked the date of Friday the 13th as a time of horror - the perfect date to celebrate the 40th Anniversary of this landmark horror film.
Presented here in a double-bill screening with another original horror classic
- The Evil Dead (1981).
The low-budget horror movie that roared across cinema screens and changed the speed of fear forever - and made a cult legend out of Bruce Campbell in his iconic role as the lethal, wisecracking character Ash - The Evil Dead tells the tale of a group of friends who while at a cabin in the woods, encounter an unspeakable evil upon discovering the Book of the Dead.
One by one, this terrifying evil takes hold, as it falls to Ash to battle evil spirits and possessed friends in order to survive the night.
A cult movie favourite – with the perfect balance of gore and humour, The Evil Dead is an imaginative and unique horror film that's delirious and demented fun.
Hosted at Sheffield's historic Abbeydale Picture House - a Grade II listed 1920's Picture Palace Cinema - bringing the sense of occasion to match two of cinema's horror classics.
Part of the 2020 Reel Steel Cult Weekender Film Festival.
Friday March 13th
£9
Doors open - 6pm
Friday The 13th starts - 7pm
followed by 30 minute interval
The Evil Dead starts - 9pm
Age 18+ only
__
---
Venue
Abbeydale Picture House , 387 Abbeydale Road , Sheffield