Assault On Precinct 13 (1976) & Robocop (1987) double-bill screening - Reel Steel
Abbeydale Picture House, Sheffield
Saturday, 14 Mar 2020
6:00pm to 10:00pm
---
Tickets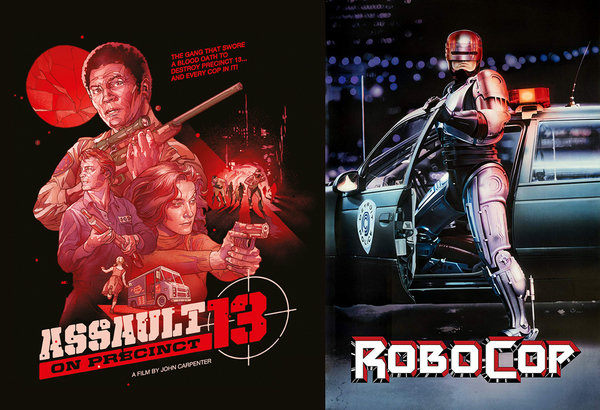 ---
The 1976 thriller Assault On Precinct 13 from legendary director John Carpenter, follows a small group of law-enforcers and law-breakers, trapped inside a police station as they defend against an attack from an LA gang and try to survive the night, in this unrelenting cult classic - featuring one of John Carpenter's most iconic film scores.
Part of our 'Law & Order' double-bill, alongside a special 35mm screening of another crime classic - RoboCop (1987).
While in pursuit of a sadistic criminal, Officer Alex Murphy is brutally gunned down in the line of duty.
The OCP (Omni-Consumer-Products), the corporation who hold ownership of the Detroit Police Department, take Murphy and turn him into their latest weapon against crime - a cybernetically enhanced law enforcer.
Released at the peak of 1980's excess, RoboCop is an enduring social satire and sci-fi classic that continues to thrill.
Hosted at Sheffield's historic Abbeydale Picture House - a Grade II listed 1920's Picture Palace Cinema - bringing the sense of occasion to match two of cinema's classic crime thrillers.
Part of the 2020 Reel Steel Cult Weekender Film Festival.
Saturday March 14th
£9
Doors open - 5pm
Assault On Precinct 13 starts - 6pm
followed by 30 minute interval
Robocop starts - 8pm
Age 18+ only
__
---
Venue
Abbeydale Picture House , 387 Abbeydale Road , Sheffield