Howl's Moving Castle 35mm film screening - Reel Steel
Abbeydale Picture House, Sheffield
Sunday, 15 Mar 2020
2:00pm to 4:00pm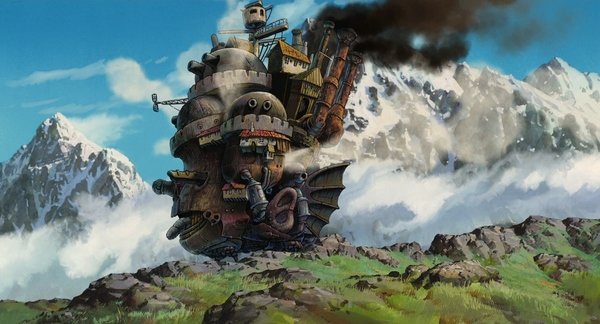 ---
Our story follows a self-doubting young woman, who following an encounter with a witch, is cursed with an old body.
To regain her youth and achieve the confidence she lacks, she embarks on a journey with a young wizard in an enormous walking-city, taking her on a journey through a world of spirits, witches and supernatural beings.
An unforgettable tale of magic and adventure, and listed by many as one of the best films of all time, Howl's Moving Castle is a dearly loved and critically acclaimed universal classic for all generations from Studio Ghibli director Hayao Miyazaki.
A rare 35mm film screening
– English language version.
Hosted at Sheffield's historic Abbeydale Picture House - a Grade II listed 1920's Picture Palace Cinema - bringing the sense of occasion to match this animated classic.
Part of the 2020 Reel Steel Cult Weekender Film Festival.
Sunday March 15th
£8 - Adults
£6 - Child (under 16's)
Doors open - 1pm
Howl's Moving Castle starts - 2pm
This will be the English language version of the film.
__
---
Venue
Abbeydale Picture House , 387 Abbeydale Road , Sheffield