Drag King Workshop 2: Make (ing it) Up
Online, Worldwide
Wednesday, 15 Jul 2020
7:30pm to 9:00pm
---
Tickets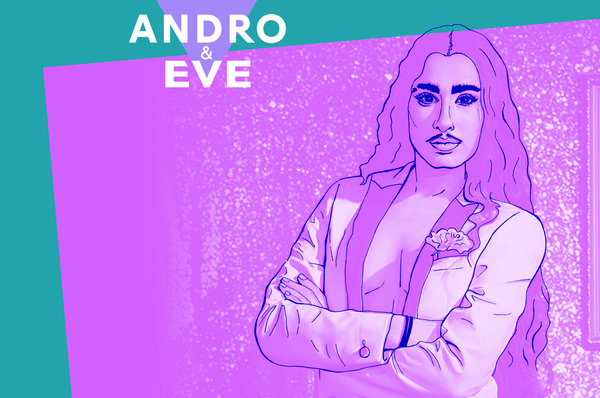 ---
These workshops are about giving you all the tools you need to make an original drag character, and have some fun exploring what you can do with them! Christian Adore will take you from dreaming up a drag persona, through to makeup and mansformation, to key performance skills. Build your confidence, play with gender, and learn some tips of the trade with an industry pro. No prior experience needed!
Workshop dates - Wednesdays 8, 15, 22 July. This course is for ages 18+ only.
THERE ARE 3 WORKSHOPS ON THIS COURSE - YOU CAN BOOK INDIVIDUALLY OR SAVE MONEY AND BOOK FOR ALL 3! TO BOOK FOR THE WHOLE COURSE PLEASE HEAD TO 'WORKSHOP 1 LISTING' AND SELECT THE APPROPRIATE TICKET OPTION. https://events.ticketsforgood.co.uk/events/2049-drag-king-workshop-1-drag-character-creation
WORKSHOP 2: MAKE(ING IT) UP
Now you've designed your dazzling drag king, it's time to give them a face to match! In this workshop Christian Adore will take you through a drag king makeup tutorial, showing you how to paint your face like a pro, and teach you the basics of binding your chest. You don't need fancy makeup. We'll be doing drag on a dime, proving that you can create some incredible looks with makeup you can find on the high street, or your drawers at home.
TICKET INFO: Tickets are priced on a sliding scale to reflect different income levels. We ask that you be honest about your financial situation. You can find out more about our Pay it Forward ticket scheme and the ticket bands here --> https://androandeve.com/updated-sliding-scale-tickets/
The Solidarity Ticket allows us to continue to provide free tickets for refugees and cheaper tickets for those on low incomes. You can also add a contribution to this fund when buying your ticket. We're really grateful for any contributions you can give.
FREE BURSARIES are available for those in restrictive financial circumstances / refugees and those seeking asylum. Please contact hello@androandeve.com to book a free place.
All sessions will take place on Zoom. Please be ready to be invited in to the session 5 minutes before the stated event time.
Please note, tickets will only be on sale until 24 hours before the event. Refunds are not available.
For more information see
https://androandeve.com/faq/
---
Venue
Online , Zoom , Worldwide