The Dots
The Makerspace at Portland Works, SHEFFIELD
Friday, 2 Jul 2021, 7:30pm - Saturday, 3 Jul 2021, 7:30pm
---
Tickets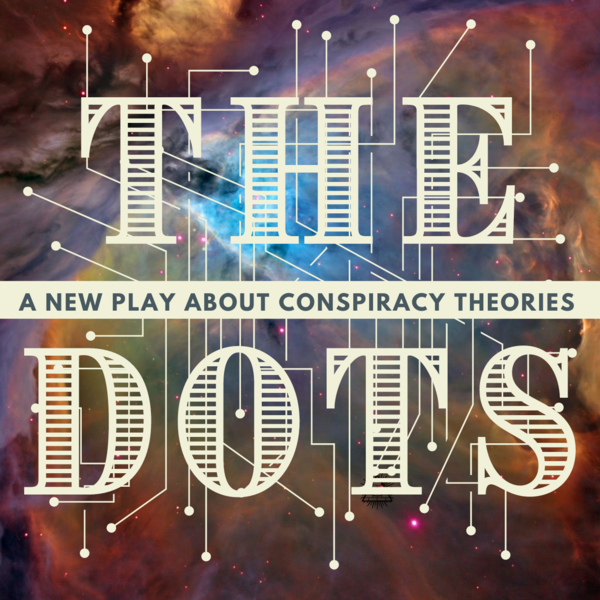 ---
Bruce Lee said something before he faked his own death; "those who are unaware they are walking in darkness will never see the light." Fake news is nothing new. Every president, every prime minister. Every station, every newspaper. Every aunt, every uncle. Everybody is lying to you. In life it can be hard to know what is really true - and even harder to accept it once you do.
Follow The Dots through the early noughties and into the near future, as they struggle to come to terms with who sank the titanic, why Ronaldo was forced to play on through injury at the '98 World Cup final, and a lot more mysteries closer to home.
This show is appropriate for ages 14+.
See the show in the Makerspace with limited in-person tickets, or watch live online with Pay What You Decide live-streaming.
In the event that we aren't able to host you in person, you are guaranteed a live-streaming ticket, and we'll refund as much of your money as you'd like us to.
We can't guarantee that audiences will be able to sit with members of other households or be free of social distancing restrictions. We advise that you book tickets for your household or bubble, and if it's required by coronavirus restrictions at the time of the performance then we will seat you in a group of up to 6 well-spaced from other households.
All our live-streaming tickets cost £4 (including booking fee) with the opportunity to add an additional donation to help support our work. Complimentary tickets are available for members of charitable groups through our ticketing partners, Tickets For Good.
Your contributions will support our artists' careers and help us build a sustainable future for the Makerspace.
---
Venue
The Makerspace at Portland Works , Portland Works , SHEFFIELD