Our Mate, Max
The Makerspace at Portland Works, SHEFFIELD
Friday, 18 Jun 2021, 7:30pm - Saturday, 19 Jun 2021, 7:30pm
---
Tickets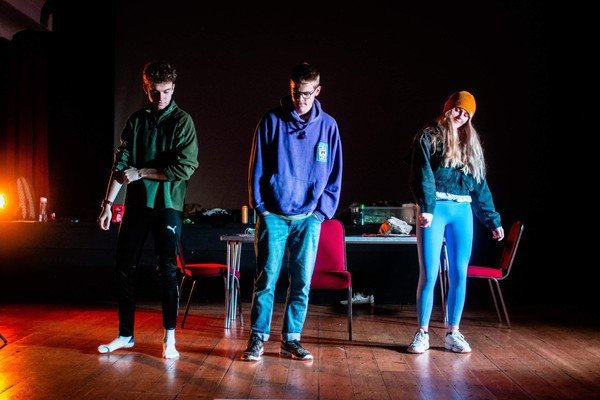 ---
Created by Dorset-based rural touring company Off Piste, Our Mate, Max follows the lives of two young men from starting secondary school, falling into university, being thrown into real life and becoming lost in the regularity of reality. The show celebrates and condemns the term 'masculinity', recounting experiences encountered by working-class men through a physically-driven piece of theatre. An urgent examination of substance abuse, erectile dysfunction, grief, feeling lost, and hats in contemporary society.
This show is appropriate for ages 14+.
See the show in the Makerspace with limited in-person tickets, or watch live online via live-streaming.
In the event that we aren't able to host you in person, you are guaranteed a live-streaming ticket, and we'll refund as much of your money as you'd like us to.
To comply with the rules laid out in the government's roadmap for reopening, we ask that you book tickets for this show with members of your household or bubble. We'll seat you in a group of up to 6 well-spaced from other households.
All our live-streaming tickets cost £4 (including booking fee) with the opportunity to add an additional donation to help support our work. Complimentary tickets are available for members of charitable groups through our ticketing partners, Tickets For Good.
Your contributions will support our artists' careers and help us build a sustainable future for the Makerspace.
---
Venue
The Makerspace at Portland Works , Portland Works , SHEFFIELD