Dear Beryl
The Makerspace at Portland Works, SHEFFIELD
Thursday, 15 Jul 2021, 7:30pm - Saturday, 17 Jul 2021, 7:30pm
---
Tickets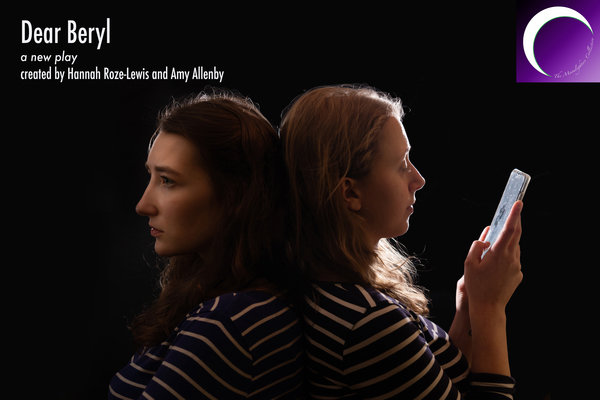 ---
The Moonlighters Collective present Dear Beryl, an original dystopian dark comedy imagining a future fuelled by austerity and controlled by technology. Following an R&D at Theatre by the Lake, the Makerspace hosts the first public R&D showing of the play.
Created by Hannah-Roze Lewis and Amy Allenby, co-Artistic Directors of The Moonlighters Collective, a North West England-based theatre company focused on feminist, political theatre.
Please note: Infrequent swearing; dystopian themes that some viewers may find upsetting.
This show is appropriate for ages 13+.
See the show in the Makerspace with limited in-person tickets, or watch live online via live-streaming.
We can't guarantee that audiences will be able to sit with members of other households or be free of social distancing restrictions. We advise that you book tickets for your household or bubble, and if it's required by coronavirus restrictions at the time of the performance then we will seat you in a group of up to 6 well-spaced from other households.
In the event that we aren't able to host you in person, you are guaranteed a live-streaming ticket, and we'll refund as much of your money as you'd like us to.
All our live-streaming tickets cost £4 (including booking fee) with the opportunity to add an additional donation to help support our work. Complimentary tickets are available for members of charitable groups through our ticketing partners, Tickets For Good.
Your contributions will support our artists' careers and help us build a sustainable future for the Makerspace.
---
Venue
The Makerspace at Portland Works , Portland Works , SHEFFIELD