Crazy Gary's Mobile Disco
The Makerspace at Portland Works, SHEFFIELD
Thursday, 22 Jul 2021, 7:30pm - Saturday, 24 Jul 2021, 7:30pm
---
Tickets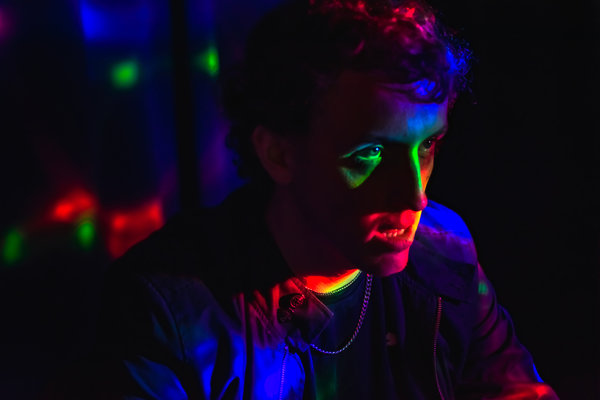 ---
"It's not a crime against humanity, it's much worse than that. It's a crime … against disco."
It's Saturday night, and we're going to paint the town red. One pub, one party, and three young men who are failing to escape their school-boy reputations; the geek, the gimp, and the bully. Join them on an epic quest to right their wrongs, find the perfect girl, and realise their greatest dream - getting the hell out.
On the twentieth anniversary of its first performance, Gary Owen's (National Theatre, Royal Court) accomplished breakthrough play about masculinity in crisis remains urgent and provocative. This new imagining illuminates pertinent issues in contemporary society whilst harnessing the power of the original, through cleverly interwoven anecdotes and storytelling, all revolving around three men whose lives are defined by women.
Contains strong language, mentions of violence and sexual abuse.
This show is appropriate for ages 16+.
See the show in the Makerspace with limited in-person tickets, or watch live online via live-streaming.
We can't guarantee that audiences will be able to sit with members of other households or be free of social distancing restrictions. We advise that you book tickets for your household or bubble, and if it's required by coronavirus restrictions at the time of the performance then we will seat you in a group of up to 6 well-spaced from other households.
In the event that we aren't able to host you in person, you are guaranteed a live-streaming ticket, and we'll refund as much of your money as you'd like us to.
All our live-streaming tickets cost £4 (including booking fee) with the opportunity to add an additional donation to help support our work. Complimentary tickets are available for members of charitable groups through our ticketing partners, Tickets For Good.
Your contributions will support our artists' careers and help us build a sustainable future for the Makerspace.
---
Venue
The Makerspace at Portland Works , Portland Works , SHEFFIELD