Ben Hur
Abbeydale Picture House, Sheffield
Sunday, 7 May 2017
3:00pm to 5:30pm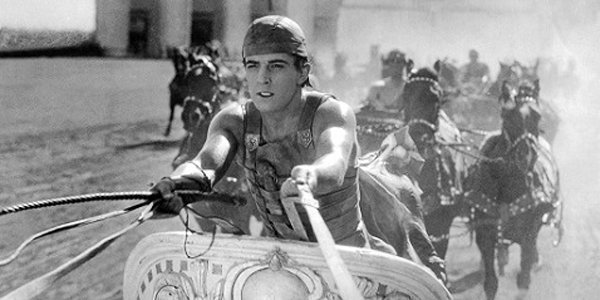 ---
The classic silent film version of Ben Hur in Sheffield's atmospheric Abbeydale Picture House - perfect Sunday afternoon entertainment.
Betrayed by his boyhood friend, Massala, Ben Hur is imprisoned as a galley slave on a Roman ship and left to die. Saved by a sympathetic general, he sets out to find his lost family. And one day, many years later, Ben Hur and Massala meet once more for a final, violent reckoning as competing Roman charioteers in the Circus Maximus...
The most epic silent film of them all, Ben Hur is a gripping tale of love and revenge. At its premiere in 1925 nothing like it had ever been seen before. The dazzling special effects, thrilling action, glorious technicolour sequences and a cast of thousands helped Ben Hur make MGM's reputation as the blockbuster studio. The famous chariot race is jaw-dropping even today - captured by forty two cameras, with hundreds of horses and thousands of extras, the sequence was recreated almost shot-by-shot for the 1959 remake with Charlton Heston.
With live piano and percussion score by Jonny Best and Trevor Bartlett.
Part of Yorkshire Silent Film Festival 2017
See the whole programme at yorkshiresilentfilm.com
---
Venue
Abbeydale Picture House , 387 Abbeydale Road , Sheffield