A day of silent film with live music at Abbeydale Picture House, Sheffield
Abbeydale Picture House, Sheffield
Saturday, 6 May 2017
11:00am to 11:45pm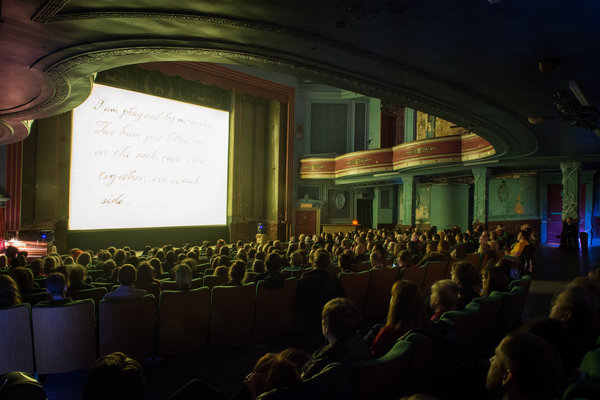 ---
A day of great silent movies with live music!
11am: Cartoon Carnival. Start your day with Krazy Kat, Oswald the Lucky Rabbit, Dinky Doodle and the stars of early animation. With live piano and percussion.
12pm: The great Buster Keaton stars as a wannabe news cameraman trying to make it big in the MGM newsreel department. Great comic set-pieces, and full of Keaton's charm. With live piano and percussion.
1.45pm: The Girl with a Hat Box. One of two rarely seen Soviet comedies in the festival (the other is The House on Trubnaya Street screening at Showroom on May 23). With live piano.
4pm: Man Without Desire. Possibly the weirdest film of the 1920s, this sci-fi-costume-drama-fantasy tells the story of an Italian nobleman (Ivor Novello) put into suspended animation and waking 200 years later to find he's not the man he was before. With live piano.
5.45pm: Tall Tales and Incredible Journeys - a programme of fantasy films by Georges Melies and Segundo de Chomon, including the hand-coloured version of A Trip to the Moon. With live piano, electronics and percussion.
8pm: Flesh and the Devil, starring Greta Garbo and John Gilbert. MGM's lavish tale of passion and jealousy is silent film at its most romantic and excessive. With live piano and percussion.
10.30pm: Behind the Door - a twisted tale of revenge, this is one of silent cinema's most notorious shockers and is not suitable for children. With live piano. (Ends at 11.45pm)
See yorkshiresilentfilm.com for further details of the films.
---
Venue
Abbeydale Picture House , 387 Abbeydale Road , Sheffield