Sew Along with SheFest
Zoom, Meeting ID: 857 5277 9191
Thursday, 22 Apr 2021
7:00pm to 8:30pm
---
Tickets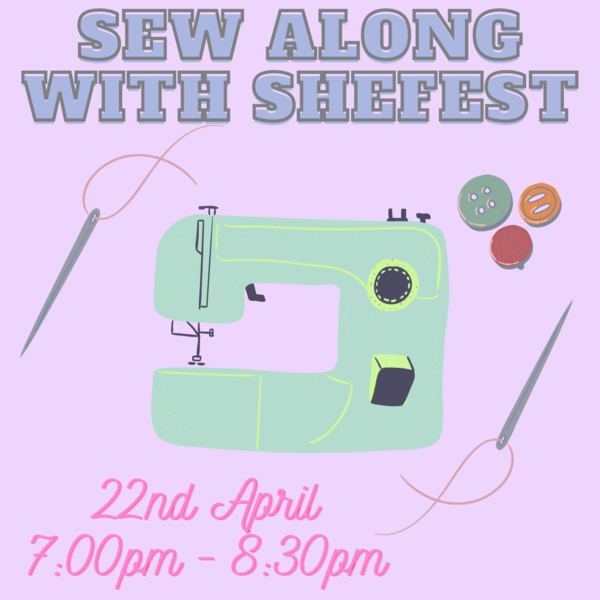 ---
Come and sew along with SheFest!
In honour of Fashion Revolution Week, SheFest are hosting an online sew along event. This is a digital hang out where everyone can bring their sewing projects to work on get some inspiration/motivation in a friendly, low pressure space.
Do you have a button you've been meaning to sew back on or a pair of jeans that would just fit so much better if they were an inch or two shorter? Now is the perfect time to get that job off your to do list. And if you need a bit of help or advise, SheFest will be right there.
The Zoom link will be emailed out before the event, so keep your peepers peeled!
---
Venue
Zoom , https://us02web.zoom.us/j/85752779191?pwd=emQxc0RXREpWbVA5SE9MUk82Q3ZrZz09 , Meeting ID: 857 5277 9191