Festival of Debate: Universal Basic Income: The Sheffield Model
Quaker Meeting House, Sheffield
Thursday, 1 Jun 2017
7:00pm to 9:00pm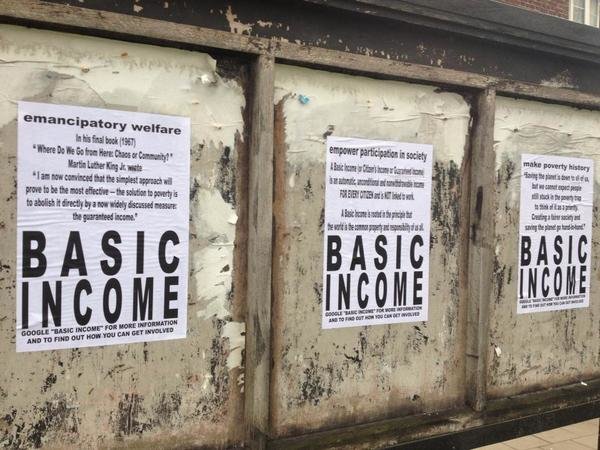 ---
Universal Basic Income (or UBI) is a proposal to radically reform the tax and benefit system. The current system is unfair, too complex and damaging. Although society is getting richer poverty and inequality are growing as more and more people depend on a system which is stigmatising and dehumanising. UBI offers an alternative - everyone gets a regular payment to ensure they can live with dignity.
A Universal Basic Income can better support people as automation and zero-hours contracts make their lives more precarious. It raises questions about the value of the work we do, and what motivates people to work. A proposal has been drafted that sets out options for a Sheffield Basic Income and ways that we can get there. The meeting will take this proposal forward, and if you are interested we would appreciate for your help and participation.
Chaired by Ryan Powell (Reader in Urban Studies, University of Sheffield), with
Simon Duffy (Director of Centre for Welfare Reform)
Richard Crisp (Senior Research Fellow, CRESR, Sheffield Hallam University)
We will introduce what a Universal Basic Income is and why we need it. To explore what Sheffield would look like on a Universal Basic Income, the example of a community 'left on benefits' will be used to undermine some popular myths. Experience will then be shared from the push in Birmingham for a Universal Basic Income there.
There will then be a choice of three workshops:
1. Towards a Sheffield model of Basic Income - it can be many things, but what form should a Universal Basic Income take?
2. Growing the debate around a Basic Income - part of the value of the Universal Basic Income is raising questions about our welfare system, so how can we spread that discussion?
3. Towards a pilot Basic Income in Sheffield - pilot Basic Income schemes can help us see how it might work in practice, but what should the pilot focus on?
The workshops will then come together for a final feedback. We hope that this is the start of an ongoing discussion, but where it goes is up to you.
In association with the Centre for Welfare Reform, Sheffield Equality Group, and Basic Income UK.
---
Venue
Quaker Meeting House , 10 St James' St, , Sheffield