The Famous Five - LIVE!
Sheffield Amphitheatre, Sheffield
Tuesday, 15 Aug 2017, 6:00pm - Wednesday, 16 Aug 2017, 8:00pm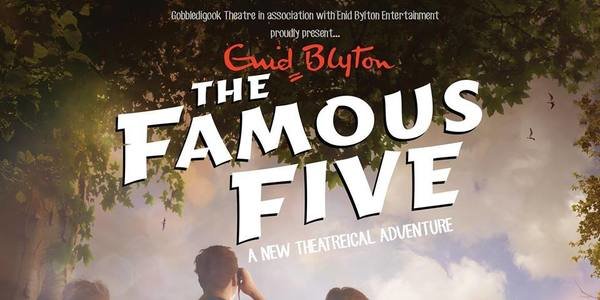 ---
We're really excited to ask you to join us for some lovely outdoor theatre at the amphitheatre on South Street Park on the 15th & 16th August!
TICKETS: https://www.eventbrite.co.uk/e/the-famous-five-tickets-35996180545?aff=efbevent
Gobbledigook Theatre present: The Famous Five
In 1942, Enid Blyton published the first of the (soon to be) 'Famous' series.
75 years later, they're some of the most cherished stories of all time.
Gobbledigook Theatre, from the fields and forests of North Yorkshire, have brought the stories to life with this beautiful theatrical adventure.
Join Julian, Dick, Anne, George and Timmy, bring a picnic with lashings of ginger beer for the some of the most memorable moments of 'The Famous Five'.
This is a pay what you decide performance, but we'd love to get an idea of how many people are coming, so please do sign up to let us know!
'…as freshening as outdoor theatre can be… (***** York Press) – The Wind in the Willows 2016.
'...This lot are just the best...' (***** Northern Echo) - The Wind in the Willows 2016
---
Venue
Sheffield Amphitheatre , South Street Park , Sheffield