Nubiyan Twist @ Abbeydale Picture House
Abbeydale Picture House, Sheffield
Thursday, 12 Oct 2017
7:00pm to 11:00pm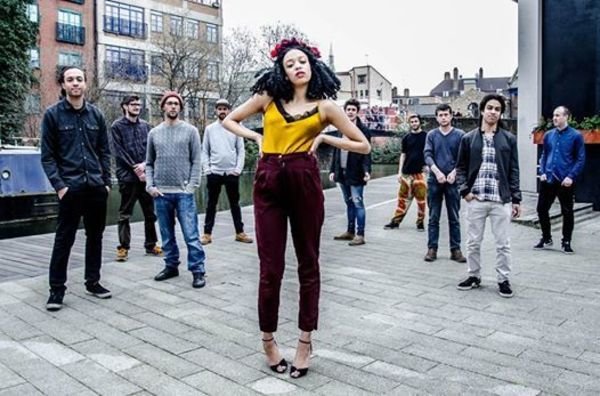 ---
DJ Lubi/Soul Rebels (Leeds) presents NUBIYAN TWIST at Abbeydale Picture House w/ support from K.O.G. live PA set and a warm-up DJ set from Chris Welch (Soul Rebels Leeds/Quality Control/Phonetics/Sounds Like This).
TICKETS: tickets.partyforthepeople.org/events/3268-nubiyan-twist-at-abbeydale-picture-house
The Abbeydale Picture House is proud to collaborate with Leeds jazz/soul/hip-hop/global beats session Soul Rebels (hosted by DJ Lubi), to present a night of live music in this beautiful listed building. Co-promoters include Sheffield's Inner City Events, CADS and Hop Hideout.
Nubiyan Twist are a 10 piece afrobeat/jazz/hip-hop/reggae ensemble formed in Leeds in 2011 as students of Leeds College of Music. Now signed to Wormfood! London, they released their new EP 'Dance Inna London' this year and are now well established on the international concert and festival circuit playing events such as Glastonbury, WOMAD, Beatherder, Kendall Calling, Soundwave Croatia and Shambala. Now based in London, this is their 2nd appearance in Sheffield. If you are into Dilla, Fela, Erykah and Supercat, you will will love this band.
As KOG (Kweku) is from Sheffield, most people know him. Here is the press release from his agents :
KOG (Kweku of Ghana) is a force of nature, a whirlwind of shamanic energy, setting dancefloors across the world on fire with his exhilirating, infectious stage presence. Combining operatic sung vocals with an effortless flow, KOG is equally at home smashing riddims from afro house to afrobeat, dancehall to reggae and jungle, hi-life to hiphop, performing vocal acrobatics over a range of custom instrumentals. But why stop there? Man doesn't just want to raise the roof: he wants to smash down the whole damn building. Far from just a live PA, he brings his unique African percussion setup, including djembe, washing machine drum and dinner tray, referencing the junk instrument street style of his formative years in Agege, Accra. 100% smash guaranteed every time.
Having recently collaborated with the legendary Congo Natty as well as fellow Wormfood artists Afriquoi and Nubyian Twist, with many more in the pipeline, 2018 is looking very exciting…
Keeping things flowing before, between and after live sets is Sheffield DJ don Chris Welch, formerly one of the legendary Phonetics crew, sometime Quality Control DJ and resident DJ at Soul Rebels (Leeds). He also hosts the weekly tasty radio show 'Sounds Like This' every Sunday on Sheffield Live FM. Expect his usual mix of deep sounds, from soul to cumbia, hip-hop to jazz, reggae to afrobeat. Quality global beats past, present and future.
If you love global beats, soul and jazz then get down and support this first live gig at Abbeydale Picturehouse of this genre. It promises to be an amazing show in the beautiful auditorium. With your support, hopefully there will be more of these in the future!
Abbeydale Picture House: www.theabbeydalepicturehouse.com
---
Venue
Abbeydale Picture House , 387 Abbeydale Road , Sheffield