Sheffield Beer & Cider Festival
Kelham Isand Museum, Sheffield
Wednesday, 18 Oct 2017, 6:00pm - Sunday, 22 Oct 2017, 9:00pm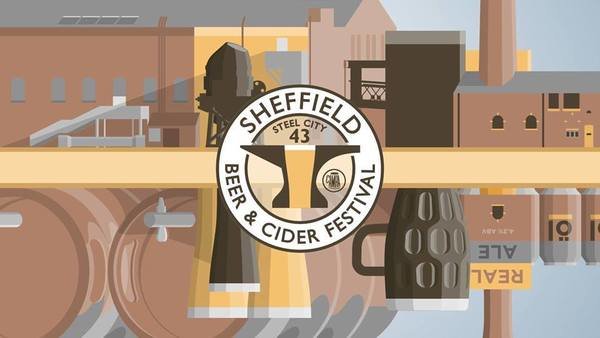 ---
The annual beer and cider festival hosted by the Sheffield & District Campaign for Real Ale featuring a range of over 200 real ales, world craft beers and traditional cider and perries all in the incredibly atmospheric Kelham Island Museum.
You'll find beer spread across the upper gallery, lower hall, Millowners Arms and festival marquee. As well as this a range of street food stalls can be found in the Victorian courtyard, and there will be live music each evening.
*more details will be released as we get closer to the festival*
----------------------------------------------
How it works....
1) You arrive at the gate and buy an entry ticket (except Wed Eve and Thu daytime when its free entry) and hire a glass. You also have the option to buy a programme. If you are a CAMRA member don't forget to show your membership card as most sessions offer a discount entry fee (why not join online in advance of the festival - www.camra.org.uk)
2) Head for the marquee or upper gallery hall where the main bars are - you will also find token sales points in these locations, you need to buy beer/cider tokens before going to the bar.
3) Take your tokens to the bar to spend. We have four areas with bars - Upper Gallery Hall, Marquee, Millowners Pub and keg wall bar room. Look for the labels on each beer/cider with information about the product along with the price (in tokens).
4) there are various traders selling hot and cold food, they accept cash. The hot food is outside in the victorian courtyard
5) there are also various stalls dotted about including pub games, CAMRA merchandise and CAMRA membership and information.
More information is available at: http://www.sheffieldcamra.org.uk/festival/
---
Venue
Kelham Isand Museum , Alma St, , Sheffield