Folk Concerteenies (0-1yrs) with Soundpost
The Greystones, Sheffield
Saturday, 23 Sep 2017
11:45am to 12:30pm
---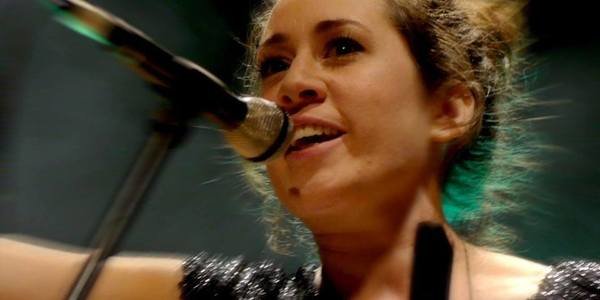 We are thrilled to join up with Soundpost as part of an exciting project funded by Arts Council: England, for this one-off concert!
Join Laura Carter (recorder and whistle player with folk band The Fair Rain) and Thomas Lenthall (accordion, guitar and ukelele) for some singing and dancing. With bubbles, percussion, puppets, singing and informal introductions, this is a fun and informal concert for adults and their babies (aged 1 and 2, siblings welcome).
Laura graduated with a BMus (Hons) from the Birmingham Conservatoire in 20007 with a Performance Degree on the Recorder. As well as performing within folk band The Fair Rain and calling ceilidhs for the West Midlands ceilidh band Rabscallion Laura also works as a peripatetic woodwind teacher and early years music specialist for the Solihull Music Service. She is currently undertaking a Masters in Early Years Music Making. Thomas graduated from the Birmingham Conservatoire with a BMus (Hons) in Composition. Alongside writing and performing his own pieces within indie folk band 'Big Tent' Tom also works for the Birmingham Services for Education as a singing teacher. He is also a tutor and conductor for the BSS Birmingham Schools Singers.
TICKETS
Children free/ adults £6/ 2 adult offer £10 (in advance) and £7 per adult/ £12 for couples (on the door - if any tickets are left). When booking your ticket, please state the number of free child spaces too. Most concerts sell out before the day so do check the Facebook Concerteenies page or email pollyjives@hotmail.com,
*** Please note this session is specifically for 1 and 2 year olds and siblings. Please see Concerteenies: Soundpost Folk (up to 1) if you're child is younger.
INFO FOR ON THE DAY
- Backroom doors open at 11.30am
- No need to print your ticket. Just tell us your name on the door.
- Free tea, coffee and biscuits are provided (the bar will be selling food and drinks before and after the concert)
- You are responsible for the safety of your own babies and belongings.
- Buggies can be left in the main bar and we encourage you to put coats and bags on the stage area.
---
Venue
The Greystones , Greystones Road , Sheffield