B the Change Hackathon - Hacking the Future of Responsible Consumption & Production
General Assembly, London, E1 7PT
Thursday, 16 Nov 2017, 9:00am - Friday, 17 Nov 2017, 6:00pm
---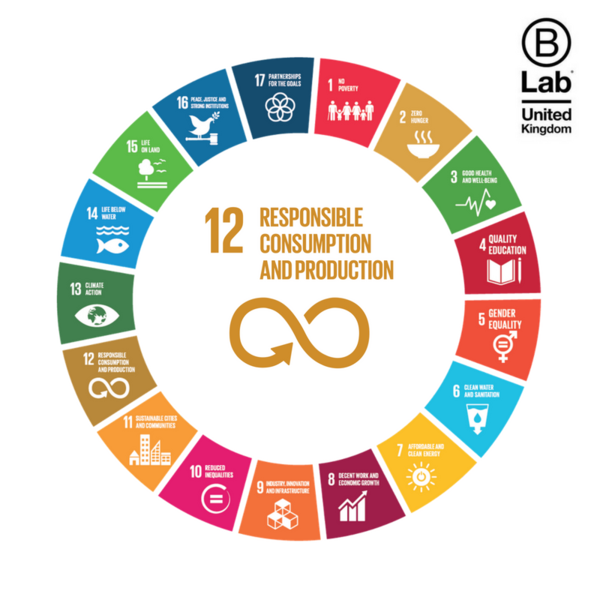 In response to popular demand from B Corps, B Lab UK is delighted to be launching our first ever hackathon!
We'll be hacking the future of SDG 12 - responsible consumption & production. By running a hackathon, we are uniting our incredible B Corp community and friends to form teams, ideate, and begin building new business models. Not only will attendees leave with a clear understanding of how to build businesses, campaigns and rapid prototypes to tackle SDG 12, but with the potential to introduce this approach to problem solving into their companies and where possible, take the ideas from this event forward.
For the full programme and to learn more about our Hackathon Challenge brief, please visit https://www.bthechangehackathon.com/
What will happen at the hackathon?
You will spend two days immersed in the most pressing challenges of our day, with incredible people, in high tech surroundings, receiving quality training from our experts.
You will:
- Build networks & collaborate with other B Corps.
- Understand how to build a social business model to optimise profit and maximise impact.
- Learn from mentors, our hackathon trainers and other participants how to be lean and to innovate - all on a budget.
- Break down the world's most pressing problems and pitch your solutions to our panel of expert judges.
- Take your solutions and experience back to work and continue to put great ideas into practice.
Who should attend?
Any member of staff from B Corps, B Leaders, and those who are part of the B Corp wider community who share a passion for putting ideas for change into practice.
- Apply as an individual, or on behalf of your staff.
- No previous hackathon / startup / SDG experience required. Diversity of experience and thought will be the key to its success.
What should you bring?
We have food, drink and an endless supply of tea and coffee to keep you going. Participating in a hackathon and collaborating with your peers is hard work, so we will make sure you are fuelled and ready for the two days.
As we have only have 60 places available, we will be prioritising members of the certified B Corp Community. We will create a waiting list in case of over-demand. Any questions, please contact catherine@bcorporation.uk
---
Venue
General Assembly , The Relay Building , London, E1 7PT