Vultures & Black Mamba Fever
Abbeydale Picture House, Sheffield
Saturday, 7 Oct 2017
7:30pm to 11:00pm
---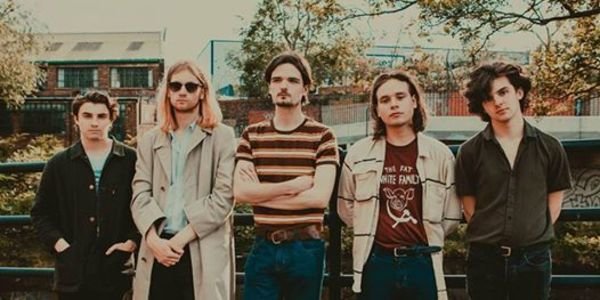 Scruff of the Neck and English Rain Sheffield presents
Vultures
'VULTURES prey on a bounty of shared influences that include The Velvet Underground, Brian Jonestown Massacre and The Horrors among many others, to create a sound with all the grit, glower and swagger of their core inspirations.
With a buoyant confidence in their new musical vessel and a determination to prove themselves from the off, the band are planning to pull out all the stops to ensure each show will be anything but run of the mill.'
FACEBOOK: www.facebook.com/pg/VULTURESBANDUK
LISTEN: http://vultures.band/
TWEET: @VULTVRES
__________
Black Mamba Fever
'These lads are on the rise at an alarming speed, with loads more to come. Feel the fever!" - English Rain Records
FACEBOOK: https://www.facebook.com/blackmambafever/
LISTEN:
TWEET: @blackmambafever
__________
FEMUR
"The Sheffield grunge-rock 4-piece have been unleashing a rapture of mind-bending distortion and reverb-soaked vocals onto unsuspecting audiences across the UK over the course of the last year. Shaking and spicing up the diversity of the Sheffield music scene, Femur have been gaining fans both locally and nationally faster than you can down your pint."
FACEBOOK: https://www.facebook.com/officialfemur
LISTEN: https://soundcloud.com/officialfemur
TWEET: @OfficialFemur
__________
'▬▬▬▬▬▬▬▬▬▬▬▬▬▬▬
SCRUFF OF THE NECK
▬▬▬▬▬▬▬▬▬▬▬▬▬▬▬'
"Making waves we shouldn't ignore" - Hattie Pearson, Key 103 & ex-Radio X
'Super-cool imprint" - Manchester Evening News
"Scruff are proving themselves to be instrumental in bringing forward new talent' - Louder Than War
"A one-stop-shop for getting acts to the next level" - Ben Ryles, DHP Family
'Discovering and developing some great talent in Manchester and beyond, it's exciting to be working with them' - Joe Vesayaporn, Music Glue
'▬▬▬▬▬▬▬▬▬▬▬▬▬▬▬
TICKETS
▬▬▬▬▬▬▬▬▬▬▬▬▬▬▬'
ADVANCE TICKETS: £6
AGE POLICY: 14+
DOORS: 7:30 PM
CURFEW: 11:00 PM
▬▬▬▬▬▬▬▬▬▬▬▬▬▬▬
PARTNERSHIPS
▬▬▬▬▬▬▬▬▬▬▬▬▬▬▬
Amazing Radio
Ticket Alien
Light & Noise Productions
---
Venue
Abbeydale Picture House , 387 Abbeydale Road , Sheffield