Celebrate TWO years of the UK B Corp Community!
The Crypt on the Green, London
Wednesday, 25 Oct 2017
5:00pm to 10:00pm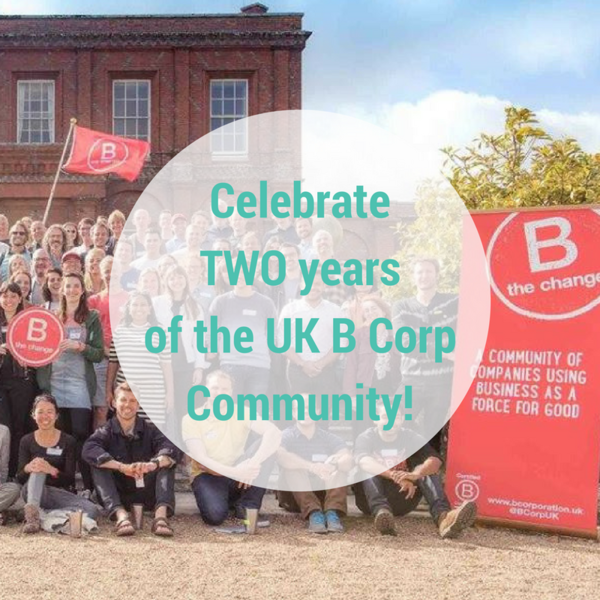 ---
It's been two years since our launch in the UK, we've grown from 62 founding B Corps to 145 in the UK Community. We've held community retreats, created partnerships, learnt and shared from each other - now it's time to party!
Join fellow B Corps and close friends to hear from B Lab UK, discuss our future strategy, then celebrate into the evening.
Who: All B Corps welcome, bring your teams! If you aren't from a certified B Corp please join us from 6:30pm.
When: 25th October 2017
5:00pm: Arrivals
5:15pm: Welcome
5:20pm: Celebrate our first two years and look to the future
5:35pm: Overview - public facing strategy
5:50pm: Roundtable discussions
6:20pm: Feedback and Q&A
6:30pm: Others guests arrive and let the party begin! Live music, drinks & light bites included
10:00pm Close
Any questions, please contact catherine@bcorporation.uk
---
Venue
The Crypt on the Green , St James Clerkenwell, Clerkenwell Close , London