Black Beauty and Fashion Awards 2017
Porchester Hall, London
Friday, 23 Feb 2018
5:00pm to 11:30pm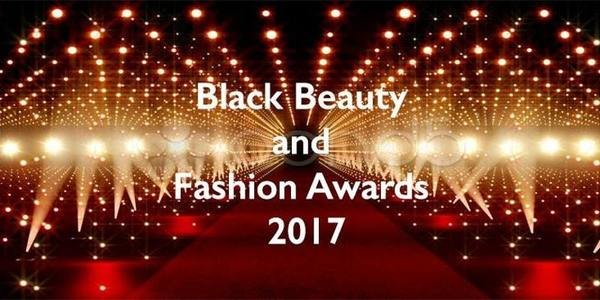 ---
Join us as we make history with the UK's First ever Premium Industry Awards for Black Beauty products!
BEAUTY meets FASHION meets ART - A Celebration of Diverse Beauty and Entrepreneurism and in all its Splendour!
For Table bookings of 10, Please email us at tickets@bbfawards.com ALSO receive 20% off tickets ALL please visit our website www.bbfawards.com and use the discount code: early20
The Black Beauty and Fashion Awards encourage entrepreneurship in the development and promotion of black skin and hair grooming products and to give annual awards to the manufacturers of grooming products suitable for use by BME men and women.
This Red Carpet affair offers opening drinks reception, 3-course elegant dining experience, fashion show, green room, key speakers, live entertainment, networking, exhibitors, goody bags, Sickle cell charity fundraising and more!
Guests Including manufacturers, industry Experts, Entrepreneurs, Dignitaries & Honorary guests, MPs and members of the public.
We welcome you to join us as we enjoy a night of stupendous beauty, style and culture.
If you are interested in exhibiting at BBFA 2017 please visit the website for more information. Follow link below. http://www.bbfawards.com/exhibit-at-bbfa-2017/
Co - hosted by Comedian Lateef Lovejoy
We recognise that Beauty and Fashion are inextricably linked. Personal style, freedom to express and experiment with Fashion are also part of today's beauty culture. Beauty and Fashion also play a huge role in understanding more about our heritage.
Cheryl, Cosmetic Scientist and BBFA Founder says "advancement is taking place in the industry concerning black beauty, hair and fashion and it must be recognised! There's much more that needs to be done, especially in the areas of advertising to the demographic and supporting entrepreneurs in the field, however, this annual event will assist in the progress as well as recording successes made".
We are moving beauty forward; championing entrepreneurism, promoting and celebrating diversity. We aim to give consumers of black beauty products a voice that can be heard clearly and help carve a market space for new businesses, products and innovation.
Your Voice Your Choice!
Over the Summer you the public voted in our 15 public voting categories covering cosmetics, skin care, hair care and male grooming products. Now you have the oportunity to vote for your favourite influencers in beauty and fashion. Influencer Category voting ends on the 30th November 2017.
Your voice is everything to us! To vote and win £500* visit us to have your say: www.bbfawards.com/voting-online Who Deserves the BBFA Seal of approval? You Decide!
Special Awards
Beauty Entrepreneur 2017
Fashion Entrepreneur 2017
Barber shop Award
Best New Business Venture
Special Awards are granted by an Expert Judging panel, including the likes of Dr Yana Johnson awarded her MBE for her contribution to the cosmetics industry and Ms Valley Fontaine - BBC Journalist and Hair Expert.
Constituency Award
http://www.bbfawards.com/constituency-award/
The Black Beauty and Fashion Awards™ proudly introduce the Black Beauty & Fashion Constituency Award category, this brand new category; initiated by Chi Onwurah MP, Shadow Minister for Industrial Strategy; will allow MPs the length and breadth of the UK to nominate one business from each of their constituencies that has made outstanding contribution to the fashion and beauty industry.
Beauty and fashion businesses are encouraged to contact their local MPs to be nominated. Entries open 5 September and close on 13 November 2017. The winner will be announced live on the 23rd February 2018 and also celebrated at Parliament in an exclusive follow up event.
P R E S S
BBFA has been featured in the Voice Newspaper, Guardian News paper, industry blogs, etc:
The Guardian : https://www.theguardian.com/commentisfree/2017/jul/10/black-beauty-political-normal-hair-parliament-fashion-awards
Actress Thandie Newton's Beauty Blog: http://thandiekay.com/2017/07/03/bbfa-black-beauty-fashion-awards/

Voice Newspaper: http://www.voice-online.co.uk/article/new-dawn-beauty-and-diversity

Glam Africa Mag: http://www.glamafrica.com/2017/07/11/black-beauty-and-fashion-awards-cheryl-jumbo-launches-uks-first-ever-beauty-industry-awards-for-black-beauty-products/
FAQs (Frequently Asked Questions)
What time are doors open for the event?
Red Carpet opens at 5pm. Dinner served at 6:15pm prompt.
Non-dinner guests arrive at 7:15pm
How will seating take place?
Once you arrive a member of staff will take you to your table to be seated.
Are there ID requirements or an age limit to enter the event?
Yes, age 16 +
What is included with dinner?
Dinner will include a three-course meal with wine followed by tea or coffee.
What is the refund policy?
Unfortunately, refunds will not be made available for this event.
Do I have to bring my printed ticket to the event?
Yes, we must ask that you bring your printed ticket(s) to the event to ensure a smooth check-in process when you arrive.
Can I be a vendor onsite?
Yes, If you are interested in exhibiting at BBFA 2017 please visit the website and submit a booking form to secure your space. http://www.bbfawards.com/exhibit-at-bbfa-2017/
#bbfawards #bbfa2017 #bbfawards2017 #blackbeautyandfashion #blackbeauty #afrohairandbeauty #afrohair #beautybusiness #hair #beauty #fashion #diversity #entrepreneur #fashionshow #awards #african #culture #influencer #constitiuency #pr